Abandoned Croxon Mansion (steam key) -- RU
Replenishment date: 15.03.2023
Manual issue of goods
You may need to contact the seller to receive the item. Carefully read the terms of delivery specified in the product description
Seller

Ask a Question
Report a violation
Description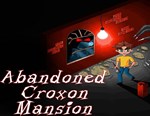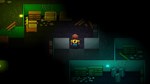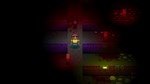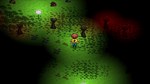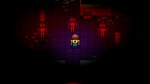 After the purchase, you will receive a KEY to activate the specified software product.
The purchase ID is 16 characters, use it to get the product code on the merchant site.
Release date: April 20, 2022
Age rating: 12+
Developer: Anamik Majumdar
Publisher: Anamik Majumdar
Localization: English
Activation System: Steam
Region: Russia
Description:
Abandoned Croxon Mansion is a 2D top-down survival horror game based on the story of a haunted mansion built in the 1960s. The mansion was built in Kentucky in the 1960s and was owned by billionaire Dr. William. In the 1960s, there were several tragic incidents that set off paranormal activity at the mansion. Several of Dr. Williams' family members have passed away due to illness, and the mansion was said to be haunted by the spirits of the dead. During the 1990s, paranormal activity increased to the point that it forced Dr. William and his family to leave the mansion and settle in another state. Since then, the mansion has been abandoned and various voodoo rituals have also been performed there. It is now said that he is haunted by demons. Steve, a paranormal enthusiast, decides to investigate the haunted mansion in search of evidence of paranormal activity. You play as Steve and your mission is to thoroughly explore the Mansion in search of paranormal activity. Can you escape the haunted mansion alive?
Key Features: Explore the entire Mansion!
Experience the action of a poltergeist while exploring the mansion!
Collect items such as keys, an axe, a matchbox, etc.
Come face to face with demons, shadow figures, and more.
Explore a parallel world!
Almost half an hour of paranormal investigation!
Note. I'm a solo indie game developer and I've done all the graphics, illustrations, animation, character design and programming except for the music. Hope you enjoy the game.ADULT CONTENT DESCRIPTIONThe developers describe the content as follows:This game contains the following content: Violence
Blood