1.1.1.1 + WARP VPN Safer KEY 12000 TB 5 DEVICES
Replenishment date: 15.12.2022
Content: text (26 symbols)
️Automatic issue of goods ✔️
Seller

Ask a Question
Report a violation
Description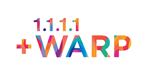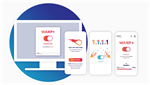 ✅ After purchase, you will receive login details for 1.1.1.1 + WARP (key) 🌍IP
the warranty period is the same as the subscription period
✅ With traffic ~12 PB (12.000 TERABYTES / 12.582.912 GIGABYTES)
NO restrictions on the time of use, the ability to use on 5 devices at the same time!
✅ For 23 GB KEY 1.1.1.1 + WARP: Cloudflare's Safer Internet works like a VPN, that is, it creates a secure connection with its DNS. The application allows you to partially hide your activity on the Internet from the provider, as well as bypass local blocking of Internet resources.

🔒 Greater privacy. 1.1.1.1 with WARP prevents you from being tracked by encrypting most of the traffic that leaves your phone. We believe that privacy is a right. We will not sell your data.
🛑 Better security. 1.1.1.1 with WARP protects your phone from security threats such as malware, phishing, crypto mining and other security threats. Enable option 1.1.1.1 for Families in the DNS settings inside the application.
✌️ Easy to use. One-touch setup to make your Internet more secure and private. Install it today, get a more private internet, it's that simple.
🚀The only way to get WARP+. We check thousands of paths across the Internet every second to find the ones with the best performance. Get past traffic jams using the same technology we use to make thousands of sites 30% faster (on average).
The key is working! but I didn't see any benefit, only the ping began to jump, without + the connection is more stable