Steam & origin & WOT
Date of registration: 13.02.2013
E-mail:
hidden by the seller
Phone:
hidden by the seller

Ask a Question
Report a violation
Seller's products (2)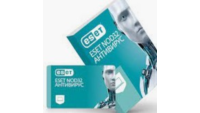 ESET NOD32 Antivirus / 1 PC / 1 YEAR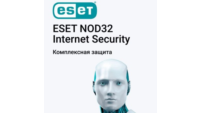 Eset NOD32 Internet Security 1 YEAR / 100% original / 1 PC
everything was activated quickly! reliable seller, I order constantly!
Great seller. Works very quickly
Activation was successful (read the instructions from the seller)! I recommend!
Everything is fine! Thank you
GREAT SELLER. QUICK CONSULTATION. THIS IS NOT THE FIRST TIME I TAKE. EVERYTHING IS WORKING. I RECOMMEND
I received everything right away.
There were no problems with the key, the problem was with the program, it did not accept any keys (the error code was ACT.0, as they say it could have been technical work), after a while the error disappeared, activation was successful.

The seller helped me solve the problem, thank you.
bought it, activated it immediately, it works
Everything is very clear and fast, thanks to the seller!
I bought an antivirus, did everything according to the instructions, everything works! Many thanks to the seller!
Didn't send the company name after activation - license expired
Activated the first time. Everything is fine!
Everything was immediately activated without problems, the seller contacted us instantly, for which we thank him very much! I RECOMMEND to buy!
The keys work. Responsive seller, helps in any unclear situations.
31.08.2023
The product was activated with this key. An hour later, after the first scan was completed, the product asked for activation again. I fed the antivirus this key again. Swallowed, but how often will this happen? This has not been noticed before.
5 minutes have passed. And again the activation requirement. I do not recommend the product from this seller.
The product description contains absolutely all the nuances of the product. As much as possible. What needs to be done is also indicated. Nothing fails for anyone, only you. The buyer ignores all this in correspondence under the pretext "I don't want to read."
Thank you very much! Everything works great.
Wszystko w 100% OK. polecam.
Node 32 key matched computer name FASTYWER thanks!

Activated the key without problems, thanks.
The antivirus is activated. So far so good.
Activated PC Name SL23823PC
This is not the first time I buy keys, I used to take them for a short period. I got the key for a year, the key was activated, everything went fine.
The license is working, but be sure to contact the seller after the purchase and provide the name of your computer on which the license is installed. The seller responds very quickly and promptly answers all questions.
very cheap, everything works
Activated successfully. Thank you