fursov.me
Date of registration: 15.08.2021
E-mail:
hidden by the seller
Phone:
hidden by the seller

Ask a Question
Report a violation
Seller's products (2)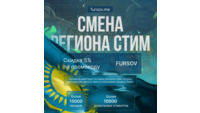 SBP💎CHANGE STEAM REGION (STEAM) TO KAZAKHSTAN (FAST)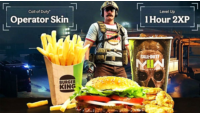 🍔 BURGER TOWN 🍔 OPERATOR SKIN + 1h 2XP Boost SALE
Everything is done in the best possible way!
At first there was a small problem, I contacted the seller and pretty quickly answered the question and helped to solve the problem. In general, do not deceive, I recommend.
At the beginning there was a small problem, but the seller told how to solve it. I am satisfied with the purchase. The seller can be trusted