FROZ3NPROSH0P
Date of registration: 08.12.2019
E-mail:
froz3nproshow@gmail.com

Ask a Question
Report a violation
Seller's products (1)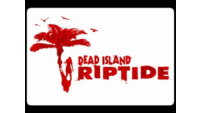 Dead island riptide Personal account
22.01.2022
scammer won't even login
23.06.2021
The seller is a deceiver, there is no randomness in the purchase, I do not recommend buying.
I got an ACK of 5k hours, for such a penny it's just a fairy tale, the level of decency in dote10k, which is good news. In addition to dota, there are cs go and a couple of paid indie games on the account. The inventory is full of all sorts of rubbish, there is money on the balance sheet 30 rubles)). I advise the seller I do not understand why there are so few sales. How will I calibrate the review I will add (if I don't miss it), but well, yes, he also gives gifts, where is mine by the way (I want 10k MMR and 5 lasso) xD?