BiGWMz
Date of registration: 27.04.2007
E-mail:
hidden by the seller
Phone:
hidden by the seller

Ask a Question
Report a violation
Seller's products (2)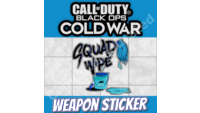 Call of Duty BO Cold War Squad Wipe Weapon Sticker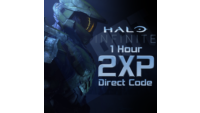 Halo Infinite 1 Hour 2XP (Region Free) XBOX/PC Key
The key is working, the application does not work on the territory of the Russian Federation.
Everything is fine, it works! The seller is responsive, helped with the activation of the key. Thank you!
got it, it's actually 12000 TB (12PB) data not 12TB
Great seller, wish there were more people like this. When he could not activate the key as soon as he did not help me, he tried his best. Key works, everything works...
There was a problem, everything was solved, the key came up. Thanks to the seller for the responsiveness and understanding.
Everything works perfectly. good seller.
Nice product at very low price. thank you
everything ok, expired key replaced with working one :)
Good seller with quick help. thank you!
.If you are looking for fast service and good customer service
this is where you should buy.
the key expired, the seller responds within the established period
recommended
Got the key, it works. Only here is the vpn itself, which does not work on a PC or on a smartphone.
Got my keys and they are valid for like 6 months. thank you seller
Everything works, thank you
Good Seller, got the working key. Also provided replacement whenever key expired. Very good purchase.
Just super, best seller and best vpn

I advise to buy from him, it's very good and everthings is good and it is working.
Everything works as it should) Thank you recommend.
The key is working, thanks!
10/5 Everything is great. Before that, I tried NordVPN, there are a lot of dances with it, you will break your head. Then I bought it, pressed one button - voila! Super)