Antivirus solutions
Date of registration: 01.05.2007
E-mail:
t421132@yandex.ru
Phone:
hidden by the seller

Ask a Question
Report a violation
Seller's products (3)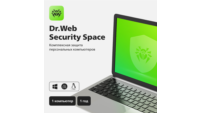 Dr.Web: 1 PC + 1 Android for 1 year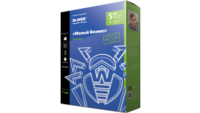 Dr.Web Suite for small businesses (PC, servers, mobile)
Kaspersky Small Office Security: 5 PCs + 5 mob. device
Fast!!!! and everything works with a run
All perfectly. I recommend the seller.
Somehow miraculously, the key gave 600 days, I'm in shock)
Activated without problems. Thank you
Everything is super, it works. I entered the key on the last day of the license and will now use it for another year!
I paid and received the goods immediately.
Thank you for efficiency! Great site!!!
I didn't expect such promptness. I received the key in 5 seconds. And the main thing is cheaper than in other stores, as well as on the official website.
Excellent, received immediately after payment
I paid immediately and received the goods.
Fast convenient cheap service like it.