Xbox One / Series X|S | Far Cry 6, Resident Evil 8+26
Replenishment date: 13.05.2023
Content: text (148 symbols)
️Automatic issue of goods ✔️
Seller

Ask a Question
Report a violation
Description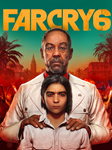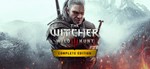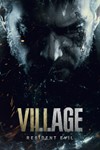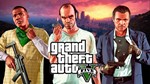 🎮Xbox One/Series X|S Shared Account

✅Guaranteed access to your account - 6 MONTHS

Games:

1. Resident Evil 2
2. Resident Evil 3
3 Resident Evil 4 (2005)
4. Resident Evil 5
5. Resident Evil 6
6.Resident Evil 7 7.Biohazard Gold Edition
8 Resident Evil Village 8
9 Bioshock Remastered
10 Bioshock 2 Remastered
11.Bioshock Infinite Complete Edition
12.GTA 5 Xbox Series
13.Far Cry Primal Apex Edition
14.Far Cry 4
15.Far Cry 5
16.Far Cry 6
17.The Witcher 3: Wild Hunt Complete Edition
18.Tekken 7
19 Cuphead
20 Assassins Creed The Ezio Collection
21 Assassins Creed Unity
22 Assassins Creed Syndicate
23 Assassins Creed IV Black Flag
24 Mafia 1 Definitive Edition
25 Mafia 2 Definitive Edition
26 Mafia 3 Definitive Edition
27.Watch Dogs 1
28.Sponge Bob SquarePants Battle For Bikini Bottom Rehydrated

Prohibitions:
1.Play from the purchased Account
2.Download game demos, buy games or subscriptions from the purchased Account
3.Login on devices other than the XBOX One console
5.Try to change any data on the Account
6.Use an Account on more than one console
7. SELL / EXCHANGE / TRANSFER data from the Account to third parties

✳️The way to play on the account: Parental control

Instructions for logging into your account:

1. Press the "Guide" button; 2. Select "+ Add new player"; 3. Enter the received data (login and password);
4. After you find yourself on the page with a request to enter, the request number is located in the upper left corner and consists of large English letters and numbers.
5. On the page with the data from the account, send a message to the seller where the login request number is visible, the seller will approve it and you will be on the account.

Instructions for downloading and launching games:

1️⃣ First you need to link the console to your profile.
First you need to install the XBOX app on your phone.
After installing the application, log into it with your personal profile account.
You need to do this from the console.
In this sequence:
Settings➡️Devices and connections➡️Remote functions➡️Enable remote functions and confirm everything.

2️⃣Now let's move on to downloading the game to the console (before checking how much free memory is on your console)
Steps to download the game:
In the search, find the game you need➡️ Click "Download to console"➡️Choose the console on which we will download the game.➡️The final step is to click on the "Download" button in the menu that appears on the screen.➡️The game is already downloading.

⚠️IMPORTANT⚠️
Instructions for launching games from the account are sent in correspondence with the seller upon request
⚠️IMPORTANT⚠️
In general, the account is really cool. I haven't been able to log in for a while. In general, how to log into this account. We go into the settings, turn off the Internet, change the time from 12 am to 15 am. We go into the guide (xbox logo on the gamepad) and into the purchased account. If you do not get kicked out of your account with the inscription "screen time is over" then you did everything right. After that, turn on the Internet (wait 20-XNUMX seconds for the Internet to function normally).
This is how it turned out for me personally. The seller answered an hour after the purchase. Good account with great games. Resident 2-3 are remakes, which is definitely a plus.
The seller is smart, everything is on the case. The product is working, without jambs!