Xbox One / Series | Cyberpunk 2077 + 20 games
Replenishment date: 21.11.2022
Content: text (159 symbols)
️Automatic issue of goods ✔️
Seller

Ask a Question
Report a violation
Description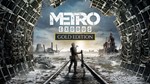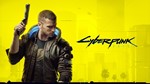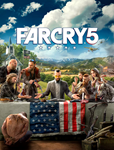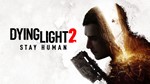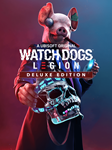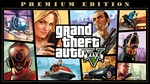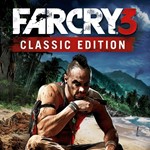 🎮Xbox One/Series X|S Shared Account

✅Guaranteed access to your account - 6 MONTHS

Games:

Sea of ​​Thieves
Tom Clancy's Rainbow Six Siege Deluxe Edition
Tom Clancy's Ghost Recon Breakpoint
GTA 5 premium edition
Watchdogs 2
Far Cry New Dawn
Far Cry 2
Minecraft
Far Cry 3 Classic Edition
Assassin's Creed Unity
Far Cry 5
Homefront The Revolution Freedom Fighter Bundle
Just Cause 3
Mad Max
unturned
Metro 2033 Redux
Watch Dogs: Legion Deluxe Edition
cyberpunk 2077
Dying light 2 stay human
Metro last light redux
Metro Exodus Gold Edition


Prohibitions:
1.Play from the purchased Account
2.Download game demos, buy games or subscriptions from the purchased Account
3.Login on devices other than the XBOX One console
5.Try to change any data on the Account
6.Use an Account on more than one console
7. SELL / EXCHANGE / TRANSFER data from the Account to third parties

✳️The way to play on the account: Parental control

Instructions for logging into your account:

1. Press the "Guide" button; 2. Select "+ Add new player"; 3. Enter the received data (login and password);
4. After you find yourself on the page with a request to enter, the request number is located in the upper left corner and consists of large English letters and numbers.
5. On the page with the data from the account, send a message to the seller where the login request number is visible, the seller will approve it and you will be on the account.

Instructions for downloading and launching games:

1️⃣ First you need to link the console to your profile.
First you need to install the XBOX app on your phone.
After installing the application, log into it with your personal profile account.
You need to do this from the console.
In this sequence:
Settings➡️Devices and connections➡️Remote functions➡️Enable remote functions and confirm everything.

2️⃣Now let's move on to downloading the game to the console (before checking how much free memory is on your console)
Steps to download the game:
In the search, find the game you need➡️ Click "Download to console"➡️Choose the console on which we will download the game.➡️The final step is to click on the "Download" button in the menu that appears on the screen.➡️The game is already downloading.

⚠️IMPORTANT⚠️
Instructions for launching games from the account are sent in correspondence with the seller upon request
⚠️IMPORTANT⚠️
Excellent as always! I will buy everything I have in time. happy as an elephant
Everything worked out, a lot of games, the seller helped and explained
Everything is perfect, good seller, great response times
Hi all. Apparently due to his curvature, for a long time he could not deal with the launch of games. The seller patiently answered questions. I chose one of the launch methods and everything went fine. I'm using two games so far. Cyberpunker and Metro. There are no crashes or other unpleasant surprises.
Top seller advise to buy!
The product is excellent, everything works)
Thanks to the seller for the opportunity to play good games, everything is cool, everything works ??
I bought it, put it on launch through the xbox application, according to the instructions I launched the game the first time, thank you very much, I will take more
Everything is clear 2 acc buy)))
The seller responded quickly, everything is very good
many thanks to the seller! everything works fine on series s
Everything is cool! Thanks
Recommend this seller , very helpful explanation on how to activate the account ! Top seller!