Xbox Game Pass Ultimate [XBOX+PC] (12 months) 🔥
Replenishment date: 21.08.2022
Content: text (869 symbols)
️Automatic issue of goods ✔️
Seller

Ask a Question
Report a violation
Seller discounts
for all goods
The goods are given a discount for regular customers.
If the total amount of purchases from the seller -SEYTER- is more than:
Description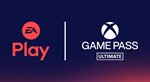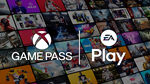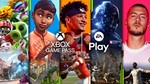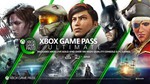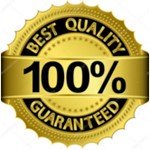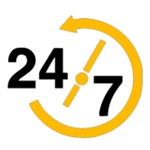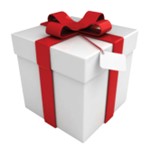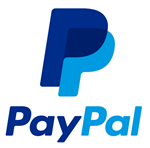 🔥 INSTANT DELIVERY OF THE GOODS AFTER PURCHASE! 🔥
Immediately after payment, you will automatically receive a login / password from the account with the purchased subscription.

🎮 The game is available through a PERSONAL XBOX account (using "screen time")
👍 WITHOUT DEPARTURES
⚡ Can be played on XBOX or Windows 10/11
✅ Works online
🌎 GLOBAL (works anywhere in the world)
💥 WHY CHOOSE OUR SERVICE?
⭐ Lifetime warranty
⭐ Instant delivery of goods
⭐ 100% legal and safe
⭐ Thousands of positive reviews from satisfied customers
⭐ Affordable prices and discounts for regular customers
⭐ 10% cashback on any other purchases for a positive review
⭐ Fast technical support (frequent online)
✍ HOW DOES IT WORK?
- Attention! This is NOT a subscription key, games are not attached to your personal XBOX account.
- By purchasing this product, you will be able to download games from your account and play them at any time (during the subscription period).
- The game will have YOUR NICKNAME from the XBOX Live profile, saves and achievements are tied to it
- Automatically update games to the latest version, receive new DLC and Xbox Live Gold games
- It is 100% safe, the subscription was purchased legally, using the Seller's personal funds.
✔️ Included in the package:
💜 Xbox Game Pass for Xbox One and Xbox Series X/S + online
💜 Xbox Game Pass for PC + Online
💜 EA Play for Xbox One and Xbox Series X/S + online
💜 Ability to download bonus games through the Xbox Live Gold program
🎮 Full list of games:
https://www.xbox.com/ru-RU/xbox-game-pass/games
❌ Attention!
- On PC Minecraft Dungeons and EA Play/Ubisoft games do NOT work here
- Games run smoothly on EA Play/Ubisoft console
- The xCloud service is NOT working
📝 HOW DO I SET UP AN ACCOUNT FOR PLAYING XBOX ONE AFTER PURCHASE?
1) After purchasing an account, you need to add a new user: in the upper left corner, select "Add new player". Enter the received data.
2) If you need to approve the entry - write in the "Correspondence with the seller" the code that is shown on the screen and wait for the Seller's response.
After confirmation in the login and security settings, check "No restrictions".
3) Go to "My games and applications" or "XBOX Store", find the game and put it on download.
🎮 HOW IS IT CORRECT TO USE AN ACCOUNT?
After the purchase, you will receive detailed text and video instructions on how to properly log in and set up the game through your personal account (UPDATED instructions, no crashes, very easy to set up!).
🔴 ATTENTION!
• It is forbidden to make an account home / play through it, and not a personal profile (it only serves to download / set up the game on your profile)
• It is forbidden to change account data and resell them
• It is forbidden to log into the account from any device other than the console and PC
• It is forbidden to install on more than one console
• It is forbidden to link bank cards or PayPal accounts, make purchases
• You can play with your friends if they also buy this product
• The account is NOT transferred to your ownership, access to the mail is not provided
• The work of DLC and games is guaranteed only at the time of purchase, if in the future the developers will block (even partially) this way of launching the game - no claims will be accepted
• Access to the account is provided for 12 months (365 days)

❗ BY BUYING THE GOODS YOU AUTOMATICALLY AGREE TO THE DESCRIPTION AND TERMS / RULES.
If they are violated, the seller has the right to block your access to your account, without a refund.
Additional Information
📝 INSTRUCTIONS FOR INSTALLING GAMES ON PC:
✅ Required for activation:
- Windows 10/11 x64 (version 1909 and higher), also works on the pirated version.
- XBOX Live account (registration -
http://www.xbox.com/ru-ru
)
❌ If your PC does not meet the system requirements of any of the games, the seller is not responsible for this
✅ What you need to do before purchasing activation:
- Enable Windows Update Service (if disabled)
❗ - Log out of your account in the Windows Store
❗ - Open "Options" (Win + I) -> Accounts -> Login Options. Delete the PIN code if it exists, the games DO NOT WORK with it!
- You need to make sure that you have no problems installing applications through the Microsoft Store
- Run the XBOX program (beta), link to the application -
https://clc.to/xbox_beta_app
... Log in with your PERSONAL account.
Further: we buy, we look at the instruction, we enter the account and download games.
Everything worked, I have no complaints, good service.
26.02.2023
Its doesn´t have 12 month its only 1 month
Thanks. Everything works.
Inadequate seller, but does not merge

I didn´t even contact the seller :) works like charm there is no problem with it.
I am pleased with how easy and simple everything went, I paid and immediately, thanks to the instructions, followed all the instructions. I will drink gamepass, I advise everyone!
The account a have buy was ban a new one was give for free et pretty fast :)
Everything works, the instructions are clear, the seller is well done
Everything went well, the account is fully working
Everything is fine. Working
The seller is honest. Recommend +
Thank you very much, best seller, everything turned out
Everything is fine! thanks to the seller !!))