Xbox Game Pass Ultimate + EA - 1 month (RENEW)
Replenishment date: 08.08.2023
Manual issue of goods
You may need to contact the seller to receive the item. Carefully read the terms of delivery specified in the product description
Seller

Ask a Question
Report a violation
Description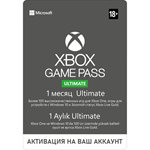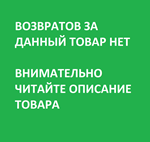 After payment you will receive a unique code, it must be sent to the seller to receive the activation of the subscription.
This product is for ANY accounts with NO ACTIVE SUBSCRIPTIONS AT THE TIME OF ACTIVATION.
Average subscription activation time - 15 minutes
This product does not imply receipt of an activation code. The product is activated by the seller.
Important: This service only works on accounts where there is NO ACTIVE Xbox Game Pass or EA PLAY subscription
- After payment, you will need to provide a login / password to enter your account, where to do to activate Xbox Game Pass Ultimate - 1 month.
- After receiving a unique code, login and password from you, the seller activates the subscription to your account within 1 hour.
- After the done actions, the Xbox Game Pass Ultimate subscription will be activated on your account - 1 month
Additional Information
The Xbox Game Pass Ultimate includes:
- Live Gold
- Game Pass for Console
- Game Pass for PC
- EA PLAY
Due to the increasing incidence of misunderstandings on the part of the client, we are forced to describe here several important points of this product:
1. This is not a key for 1 month of ultimate for 500 rubles, but an activation for an account. Do you want a key? 1000+ - rubles its cost for 1 month
2. We kindly ask you to read the entire product description inside and out to understand what is required of you.
3. Refunds for goods are NOT POSSIBLE. We are ready to issue a subscription, according to the product description, at any time after purchase. But there is NO REFUND.
Thank you for understanding