Xbox Game Pass Ultimate 12 MONTHS (RF work)
Replenishment date: 28.02.2022
Manual issue of goods
You may need to contact the seller to receive the item. Carefully read the terms of delivery specified in the product description
Seller

Ask a Question
Report a violation
Description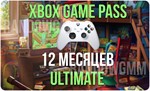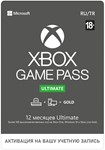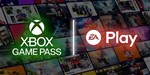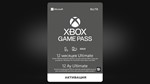 Receive: +1 MONTH EXTRA BONUS from Microsoft for ALL accounts
Payment with a minimum commission using any bank card 💳 you can through Enot.io from Russia. Especially for you!
Please note: You receive a unique code that must be communicated to the seller through personal correspondence, after which you need to provide data from your account. Your account should not have active subscriptions
🔥 Everything works in Russia
You will need to provide your username / password to enter your account, where to do Xbox Game Pass Ultimate 12 MONTHS, you can create a new account or use an existing one. The main thing is the lack of an active subscription!
- After receiving a unique code, login and password from you, the seller activates the subscription to your account from 15 minutes to 12 hours.
Important: Your personal account must not have a valid Xbox Game Pass Ultimate subscription
⚡️ ONLY LEGAL GOODS!
⚡️ WE GIVE A WARRANTY FOR THE ENTIRE PERIOD OF THE SUBSCRIPTION!
⚡️ SUITABLE FOR ANY REGION! (on new and on accounts where there was a subscription before - also suitable)
Xbox Game Pass Ultimate subscription includes:
🔥 Xbox Live Gold
🔥 Xbox Game Pass
🔥 Xbox Game Pass PC
🔥 EA PLAY
Additional Information
Terms of issue: from 1 to 12 hours. We try as quickly as possible.
If you suddenly want to cancel the transaction for any reason, then with the exception of the 20% commission of payment systems. Thanks for understanding