Wargame: Red Dragon 💚ONLINE💚 | Epic Games + Mail
Replenishment date: 06.05.2023
Content: text (35 symbols)
️Automatic issue of goods ✔️
Seller

Ask a Question
Report a violation
Seller discounts
for all goods
The goods are given a discount for regular customers.
If the total amount of purchases from the EpicDealer seller is more than:
Description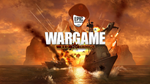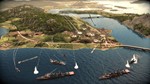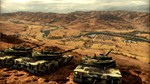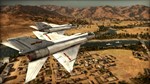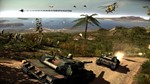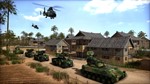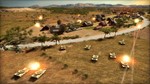 Upon purchase, you receive your native mail and an account in the Epic Games launcher with the game Wargame: Red Dragon.
✅You will be the first and only owner of the account.
✅ The game has 0 hours on the account, it has never been launched.
📌Account format- Login/Mail:Password
📌 Home mail: rambler ru
📌 Accounts created by myself
📌Full data change available
🔴ATTENTION🔴 When you first log into your account, a plate will appear for entering your age, in order to use your account without problems, the year of birth must be set BEFORE 2005 (for example, 2004, 2003, 2002, 2001, etc. in descending order). In no case should you set the year of birth higher than 2005, in this case the Parental Control mode will automatically turn on and you will not be able to fully use your account.🔴
ABOUT THIS GAME
Wargame: Red Dragon
A new benchmark in the real-time strategy genre!
The Wargame series returns with an even bigger, more fun and exciting sequel. In Wargame: Red Dragon, you are involved in a large-scale conflict in which the forces of the West clash with the communist bloc.
1991: Two opposing blocs collide in a new theater of operations in Asia, where they are joined by other countries: Japan, China, North Korea, South Korea, Australia and New Zealand.
Military units of 17 countries involved in the conflict are under your command. Choose from as many as 1450 carefully and realistically crafted units! Control tanks, planes, helicopters, new warships and amphibians in intense battles of unrivaled tactical depth. Learn to capitalize on the realistic terrain of the battlefield, take control of new maritime territories, and rewrite the course of history. The development studio Eugen Systems has taken care of every detail to convey the military conflict realistically.
Wargame: Red Dragon offers players a single player game with a dynamic new campaign system, as well as an extensive multiplayer mode in which up to 20 players can compete at the same time.

Additional Information
In order to avoid misunderstandings, it is necessary to record on the video the fact of the purchase of the goods before the moment of entering according to the data provided to the mail / account. Customer complaints regarding incorrect data will only be considered if the buyer provides a video that captures the purchase of the product and an attempt to enter the purchased data. These rules apply to everyone.
All class! The seller is super!