Transurfing. A projector of a separate reality.
Replenishment date: 08.02.2022
Content: text (66 symbols)
️Automatic issue of goods ✔️
Seller

Ask a Question
Report a violation
Description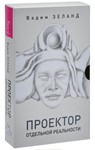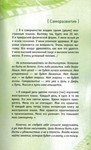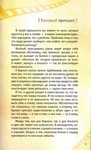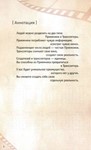 "Answer yourself the question: who creates your life? You yourself? Or circumstances, other people, fashion, prestigious trends? in order to enjoy your own unique path.But maybe it's time to "wake up" and consciously change your role?Admit it, being an actor in someone else's play is not as promising as the author of your own movie!

Vadim Zeland offers a simple and very effective approach: stop being a Receiver of someone else's information and become a Translator, start "making your own movie". You do not need special knowledge and skills. All that needs to be done: - create a "slide" - describe in words the cherished goal in every area of ​​life; - and then daily write down "thought forms" confirming the realization of your intentions. The author proposes to create each thought-form in two stages. In the morning you write down a "declaration", thus broadcasting an ideal picture of your life, and in the evening - a "statement" in which you write what changes you noticed in the desired direction during the day. Keeping records in this way will help you focus on your intentions and gradually, day by day, turn the ideal picture into an objective reality.

For the convenience of users, all pages for entries are divided thematically. The author clearly demonstrates examples of creating slides and thought forms, and at the end of the book in a concise manner recalls the main principles of Transurfing."
Additional Information
ISBN: 978-5-9573-2567-3
Industry (genre): Esoteric. Parapsychology. Secrets
Format: PDF
Quality: OCR without errors
Illustrations: Colored
Language: Russian