Train Simulator Woodhead Electric Route Steam -- AU
Replenishment date: 15.03.2023
Manual issue of goods
You may need to contact the seller to receive the item. Carefully read the terms of delivery specified in the product description
Seller

Ask a Question
Report a violation
Description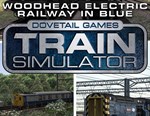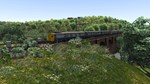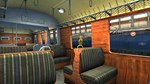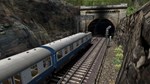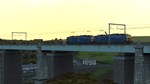 After the purchase, you will receive a KEY to activate the specified software product.
The purchase ID is 16 characters, use it to get the product code on the merchant site.
Train Simulator Woodhead Electric Railway in Blue Route AddOn PC
Release date: 28 Feb 2018
Age rating: 6+
Developer: Dovetail Games
Publisher: Dovetail
Localization: English
Activation System: Steam
Region: Russia
Description:
A rich history of modernization and improvement awaits at Woodhead Electric Railway as you witness how power and grid improvements have breathed new life into a struggling industry. From the early days of this line, the uphill and unforgiving descents, combined with heavy coal-laden wagons, defied steam trains, so that even in the days of the GRC ("Great Central Road"), there was discussion of electrification ... In 1936, words were replaced by deeds , thanks to the LNER (London and North East Railway). They planned to electrify the line between Sheffield and Manchester, including a branch line to the Wat, and even moved most of the gantry cranes into place before the Second World War. Although the war put the project on hold, it was restarted shortly after it ended, but one major change in path was added to the plan. To cross the Pennines, the Woodhead Line drilled three 3-mile tunnels. First, in 1845, the single-track tunnel "Woodhead 1" was opened. It was one of the longest tunnels in the world. It was soon followed by "Woodhead 2", another single track across the Pennines. Years of use of narrow tunnels for heavy steam locomotives had severely damaged them and it was decided that the electrified line would pass through "Woodhead 3", a new two-track tunnel through which wires could be run. A small fleet of 8 BR Class 506 electric trains was created for passenger transportation - these the three-car trains were to run between Hadfield, Glossop and Manchester through their workers' quarters. The 506s were quite unique. Together with the 76s and the Woodhead Line itself, they were electrified with 1500 V DC instead of the conventional 25 kV AC. With such a different electrification, heavy trains were able to use regenerative braking on steep slopes when moving downhill. Despite modernization and a new fleet, in 1970 the Woodhead Line railway was closed to passenger traffic. This was because the Hope Valley Line was more comfortable, though less direct, in every way. Woodhead Electric Railway in Blue recreates the track as it was in the years of decline, and in addition to this tells about the Glossop line and the Reddish depot. If that's not enough, the included Class 08, Class 76 and Class 506 rolling stock are equipped with Pro Range functionality especially for those who like a challenge. Be part of the glorious history of railroads and enjoy the upgrades that breathe life into a truly wonderful route! Included Scenarios: A wide range of scenarios gives you the chance to explore all the way!
08 01. Guide Bridge Shunting
506 02. 2H78 Hadfield to Manchester Piccadilly
506 03. 2H78 Manchester Piccadilly to Hadfield
506 04. Commuter Rescue
76 05. The Easter Tommy – 21st April 1981
76 06. 6M40 Rotherwood to Fiddlers Ferry Power Station
76 07. 6M28 Wath to Fiddlers Ferry Power Station
Railfan Mode Broadbottom
Railfan Mode Guide Bridge
Key Features: Late 70s Woodhead Electric Railway road grid: 43 mile stretch between Manchester Piccadilly and Sheffield Victoria station.
3 mile line to Reddish Depot.
1 mile branch to Glossop.
14 mile line to Wat.
"Pro-Range Traction" tractors: BR Class 08 in BR's corporate blue "Long sight" livery.
BR Class 76 in BR corporate blue livery.
BR Class 506 in BR blue livery, new