Total War: WARHAMMER III+DLC+ONLINE+Microsoft Store!🌎
Replenishment date: 16.02.2022
Content: text (83 characters)
Seller

Ask a Question
Report a violation
Seller discounts
for all goods
The goods are given a discount for regular customers.
If the total amount of purchases from a Voronpb seller is more than:
Description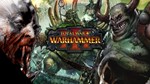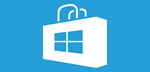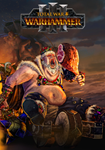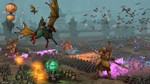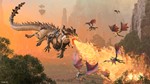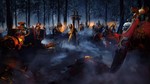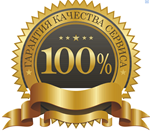 ⭐Auto activation for PC Windows-10/11. You get a licensed game (account) Total War: WARHAMMER III+ a gift for the first buyers of Ogre Kingdoms+activation in the Microsoft Store PC! You can also play with your friends ONLINE
You can also play with friends who bought the game on Steam, you need an account to play together (Xbox Console Companion on PC). With the Xbox (Console Companion) app, your friends, games, and achievements will now be available on Windows 10/11 PC devices. The ultimate multiplayer gameplay is now even better.
This is not an Xbox Game Pass subscription game purchased at full price!
We give YOU a promo code for a discount EEF1A512BF2F4F82
🔥 INSTANT (24/7) delivery of goods immediately after purchase! 🔥🌎 GLOBAL can be activated in any region!
✅In all Windows Store games, multiplayer / network functions are 100%! The game will have your NICKNAME from the XBOX Live profile and the NEW GAME (saves and achievements are tied to it), and if you have already played (for example, through Xbox Game Pass) you can CONTINUE the game, all saves will remain!
✅ Activation DOES NOT crash when reinstalling Windows and deleting an account with a game from the Microsoft Store!
(You can always restore access to the game (and your save) using DenuvoNet_launcher)
✅ You can change any components of your PC, including the CPU!
✅ Activation will give you the opportunity to play an unlimited number of times in the purchased game (following the instructions).
🎁On the account there may be other PAYED games (randomly on each account), they come as a bonus for free!

Game languages: Russian, English, Spanish, Italian, Chinese, Korean, German, Polish, Portuguese, French, Japanese.
🔴 Our ACCOUNTS are personal (legally purchased), no one will change the password and will not take the account, your save will not be lost! Activations are always available!
⭐ The reliability of your purchase is GUARANTEED!
We are a large store on the trading floor, with over 7 years of experience and hundreds of positive reviews. Experienced technical support will always help you solve any problems!

✅Instructions for preparing for activation:
1) Turn on Windows updates (If the game is turned off it will not be possible to download) video instructions on how to turn it on 👁️
https://youtu.be/-ArWxxkTqfw
2) Have Windows 10/11 x64 (Update to the latest version
https://cutt.ly/KrGHSwz
also works on the pirated version (Windows 10/11).
3) Make a payment and activate the game. Activation is performed automatically, the activation itself takes ~ 15 seconds!
👁️ VIDEO INSTRUCTIONS how to activate:
https://youtu.be/_nTiTJJJw5U
also after payment you will receive a text version of the instructions.
4) Also make sure that you have no problems installing applications through the Store (Microsoft Store, download any free game in it.
5) The download of the game will be directly from the Microsoft Store after activation (you will download as much as you like, there are no restrictions, it all depends on your Internet)
IF you do not understand something or need help, you can tell us after payment and we will do everything ourselves through TeamViewer.
Additional Information
✅ General information:
• Activation is performed by logging into my personal account in the Microsoft Store on your PC, 1 key = 1 PC!
• Login to the account only through the activator + key, login / password is not issued
• You can play with your friends if they also buy this product
• It is FORBIDDEN to change the data, the account is NOT transferred to you as your property. If you try, your key will be immediately blocked without a refund.
• Automatic update of games to the current version, new DLC and games without activation rally, without the participation of the seller.
• The operation of the online and the game itself is guaranteed at the time of purchase, if in the future Microsoft blocks the ability to play through activation - no claims will be accepted.
• If your PC does not meet the system requirements of any of the games - the seller is not responsible for this
🔴 Buying a product you automatically agree to the description and terms / rules.
Nice, everything works and corresponds to the description. Activation is clear and fast, definitely like the seller
Thanks to the seller, everything is fine. Support is good, problems are solved quickly!