The Riftbreaker - Steam Access OFFLINE
Replenishment date: 16.10.2021
Content: text (424 characters)
️Automatic issue of goods ✔️
Seller

Ask a Question
Report a violation
Description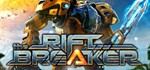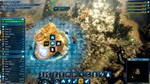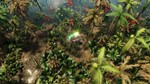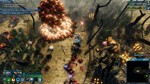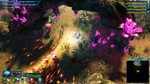 You acquire access to your public account in OFFLINE mode.
What do you get after payment? :
- After purchase, you will receive a username and password for an account with a licensed game.
- You can play the game only OFFLINE! Any online functions of the game are not available in this mode.
- The purchased game is constantly updated by the publisher
- Access to the Steam account is provided to other buyers.
- Help and account maintenance if necessary
- There is no way to change data and share games on your account
- The account is protected by STEAM GUARD
- Access to the account is not limited in time.
Instructions for activating the game:
1. Download the Steam client from the official site -
http://store.steampowered.com/about/
2. Install the Steam client (if not already installed)
3. Log in to your account using the provided data (if you need a GUARD code to enter, contact the seller in the correspondence under the purchase ...)
4. Upload game files
5. Start the game online for 1 minute and then exit.
6. Enter offline mode (upper left corner -> Steam -> Go Offline ..)
7. You can play!
PS Activation flies when changing / updating Windows, as well as when switching to online mode. Changing any PC components leads to activation failure. In case of a problem, write to the seller under the purchase.
Additional Information
- Account for use in offline mode only.
- The transfer of account data to others is prohibited.
- Any modification of account data is strictly prohibited.
- One activation - 1pc.
- We do not provide a refund for the purchased item.
- Before ordering offline activation, check for compliance with the minimum requirements of your computer in the game you are interested in. If your computer does not meet the minimum requirements of the game, then we are not responsible for the product you purchase.
- Any failure to comply with these conditions will result in a denial of service without a refund for the purchase.
- If you do not agree with the rules described above, please DO NOT buy this product.