THE QUARRY DELUXE NO LINES STEAM OFFLINE\ONLINE+MAIL
Replenishment date: 11.06.2022
Content: text (761 characters)
️Automatic issue of goods ✔️
Seller

Ask a Question
Report a violation
Seller discounts
for all goods
The goods are given a discount for regular customers.
If the total amount of purchases from a Gormustang seller is more than:
Description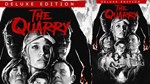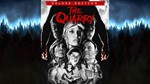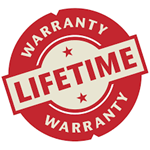 ⭐️ ⭐️ ⭐️ Product is issued automatically ⭐️ ⭐️ ⭐️
✅ For ONLINE+MAIL, pay extra 900rub by ticking "I want to buy full access to my account"
WE GIVE A LIFETIME WARRANTY
WE ALWAYS HAVE ACTIVATIONS (WITHOUT QUEUE)
THE GAME WILL BE INSTALLED WITHOUT OTHER PROGRAMS: YOU WILL RECEIVE A LOGIN AND PASSWORD (STEAM GUARD IS DISABLED)
-🔥 INSTANT (24/7) delivery of goods immediately after purchase! 🔥🌎 GLOBAL-can be activated in any region!
You buy a Shared STEAM account with the game 🔥THE QUARRY DELUXE EDITION🔥 offline
- After the purchase, you will be given a login and password from the steam account in which the game has already been purchased, it is possible to play after installation only in offline mode
- The account is unlimited, protected, mail and password cannot be changed. (the account is yours forever)
- One activation per device
🎁 For a positive review, you will receive a gift certificate (cashback) for other purchases, as well as a promotional code for a discount on any of my products!
🎁 There may be other games on your account, they come as a gift!
🎮 You pay for the full version with the ability to install all future patches and add-ons for FREE, you can go online at any time and install the update \ patch \ DLC (except for the first 3 days after the release of the game)
ABOUT THIS GAME
https://store.steampowered.com/app/1577120/The_Quarry/
Pre-order now to receive the Horror Story Visual Filter Pack! Change the look of The Quarry to your liking by choosing from three cinematic filters that recreate different eras in the history of the horror genre: indie horror, 80s horror, and classic black and white horror. The offer is valid until June 10, 2022.
After sunset on the last day of summer camp, the Hacketts Cuori leaders throw a party. No children. No adults. No rules.
But events quickly take a sinister turn.
Their carefree plans are disrupted by gloomy hunters, covered in blood, and much more terrible creatures - and a night of fun becomes a night of horrors. Friendly skirmishes and flirting give way to fatal decisions, and relationships build and fall under the weight of unimaginable choices.
Play as nine counselors in a gripping cinematic story where each decision determines a unique course of action. Any character can become the main character... or die before dawn.
How will your story turn out?
⭐ DELUXE EDITION:
This edition includes:
• Full version of the game The Quarry,
• Deluxe Content Pack: 80's themed character costumes (post-launch, see below), instant access to Second Chance, Blood Rain option for Cinema mode, and Horror Story Visual Filter Pack.
• Note: 80s themed character costumes will be automatically added to the game no later than July 8, 2022.
🤩 Please leave a positive feedback after a successful purchase of the account!
Additional Information
PROS OF OFFLINE MODE
1. You buy the original game without viruses (Pirated versions in 99% contain viruses that threaten the security of your personal data and the security of your computer)
2. You don't have to wait for the game to be hacked (game data with Denuvo protection, which cannot be hacked for more than six months, you will not find them on torrents)
3. The cost of a shared account is several times cheaper than the price tag on Steam (10-20 times)
4. You can complete the game 100%
📋INSTALLATION
Offline Mode Instruction
1. Install the steam client
2. We go to Steam with the login and password that you received
3. Download and install the game from Steam
4. Turn on the game before the game menu appears
5. Disable the game
6. In Steam, in the upper left corner, click the menu (steam), put it in offline mode
7. Turn on the game
8. Enjoy the game
SYSTEM REQUIREMENTS
MINIMUM:
Requires 64-bit processor and operating system
OS: Windows 10 64-bit
Processor: AMD FX-8350 \ Intel i5-3570
RAM: 8 GB RAM
Video Card: Nvidia GTX 780 / Radeon RX 470
Disk space: 50 GB
❗IMPORTANT
Always keep Steam offline while playing
Thank you for the account, the first account did not log in, the seller replaced it, thank you)
Everything is fine, the seller quickly answered my questions and helped me figure it out. 10 out of 10!!!
Good customer support from seller on next day. Had an issue with account seller fixed it for me. Very good and fast response time

The seller quickly solved the problem. Everything is working.
all activated Thanks for the help.
There were problems with the launch, but now everything works safely! The seller is responsive, the goods correspond, I recommend to purchase. We'll take more! Thank you.
Everything is fine, the seller is responsive, responds quickly even late at night.
Everything is great. There were problems with activation, but the seller solved all the problems and responded quickly. Thank you!
Everything works, the seller responds quickly and helps to solve all problems, thank you
rep! will deal with again ran into a issue but he/she got it fixed quickly thanks. Highly recommended!
The seller helped with all questions. Everything is working
Helped me get the game up and running quickly.
Everything works, the seller quickly helps with any problems
Game successfully activated
Everything is fine! There were some difficulties with activation and access to the account, but the seller quickly helped to solve this and made a replacement.
Thank you!
There were many problems, but they were fixed. I had to wait, but the seller replaced the account.
Everything is ok, the account was changed
Thank you, everything works, the seller promptly helps and answers questions
There was a problem, but it was fixed. Everything works, everything is cool!!
Everything is fine! I recommend!
Everything is working! The account was changed quickly.
Everything works, issued another account.
All fixed now, THANK YOU! <3
Everything works, the seller responds quickly
First, I got an account from which the game did not start, the seller helped, replaced the account. Now everything works, I recommend
THANK YOU SO MUCH!
Solved all problems instantly, waited so long
Once again I thank this store, I advise everyone who wants to play kvari
There was a problem, I could not enter the game. After 5 minutes, the seller gave another account and solved my problem. I bought the game for an evening with friends and the evening was promptly saved