The Last Of Us Part I 🎁Resident Evil 4 DE🎁
Replenishment date: 27.03.2023
Content: text (792 characters)
️Automatic issue of goods ✔️
Seller

Ask a Question
Report a violation
Description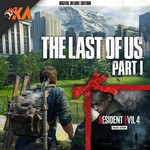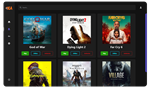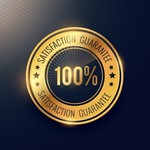 😺 First of all, we would like to introduce our service; 😺

🖐🏼 We use our new, modern and high-performance offline activator.
🤟🏼 You will receive your game key instantly.
👌🏼 After you receive your key, you can activate it with our activator and start playing.
🤙🏼 Our game account has no regional restrictions.
🙏🏼 Lifetime access. (You have lifetime access to the games you buy from us.)
🤞🏻 The accounts are shared, but there is no need to wait, there is no queue. You can play or download the game 7/24.



💫 When buying a product you get: 💫

✅ Offline access to a Steam account with the game: The Last Of Us Part I Digital Deluxe,
🎁Resident Evil 4 Deluxe Edition.
✅ Download link for our own software Kaptan Kaplan Activator.
✅ 7/24 support for any questions.



🚀 Game instructions : 🚀

💠 Download our Kaptan Kaplan Activator and extract KaptanKaplanActivator.exe to a new folder on your desktop.
💠 Activate your game code in the code activation section of our activator.
💠 After you activate the game code, your game will appear in the library section in our activator.
💠 Click the "Authorization" button and wait for our software to login. When you log into your account, you can start downloading the game.
💠 When the game is loaded, press the "Offline" or "Play" button and it will automatically switch to offline mode and you can start playing your game. 😋🎮

⚠️ You can only play the game offline.
⚠️ You can only use authorization when logging in for the first time and when downloading or updating a game.
⚠️ If you play online, your code may be canceled without a refund.



🧠 Important information: 🧠

→ The key will only work on 1 computer.
→ Your activation may be burned if you change your computer's hardware. (video card, processor, etc.)
→ There is no return or exchange.
→ Check your PC for the minimum system requirements of the game you want to buy.



Additional Information
Frequently asked Questions :
Q : Does this app change my Steam settings?
A : No, our software only changes accounts, so all your Steam settings will remain the same. 🙂
Q : When will I be able to play?
A : You can play anytime offline, there are no restrictions. 😉
Q : Do I have to wait for others to download the game?
A : No, you can download the game whenever you want. You don't have to wait for other users. 😉
Q : Will my game disappear after some time?
A : No. You will have lifetime access from our activator. 🙂