The Last of Us Part I Extended+PATCHES+DLC+Steam🪄
Replenishment date: 13.03.2023
Content: text (83 characters)
️Automatic issue of goods ✔️
Seller

Ask a Question
Report a violation
Seller discounts
for all goods
The goods are given a discount for regular customers.
If the total amount of purchases from a Voronpb seller is more than:
Description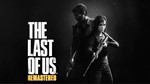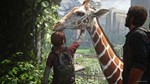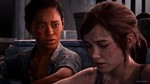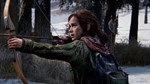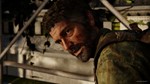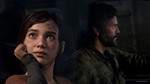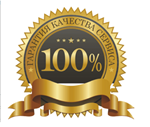 The Last of Us Part I/The Last of Us™: Part I+UPDATE+All DLC

ACTIVATIONS are available, BOUGHT, DOWNLOADED, PLAYING🎁Promo code for a discount: EEF1A512BF2F4F82
You pay for the full version with the ability to install all the patches and add-ons that will be released in the future for FREE, you can go online at any time and install the update \ patch \ DLC.

INSTANT AUTOMATIC ISSUANCE OF GOODS 24/7 GLOBAL VERSION is available in any region!!
●Activation instructions (Video + text) will be received upon purchase of goods immediately after payment by mail.
●Activation is performed automatically, activation itself takes ~15 seconds!
●An account may have other PAID games (randomly on each account), they come as a bonus for free!
●Activation DOES NOT FLY when reinstalling Windows and deleting the account with the game from the Microsoft Store!
●You can change any components of your PC including CPU!.
IMPORTANT INFORMATION:
● Steam Guard is OFF on your account!
● Play after installation is possible only in offline mode. Changing account information is prohibited.
● The product is not suitable for playing through cloud services: PlayKey / GeForce NOW and others.
● Please do not leave negative feedback before contacting the seller through the section "Correspondence with the seller."
● If you have any problems or questions, be sure to contact us for advice
● Our ACCOUNTS are personal (legally purchased) no one will change the password and take away your account, your saves will not be lost! Activations are always available! Buy, download, play!
● The reliability of your purchase is GUARANTEED! We are a large store on the marketplace, with over 7 years of experience and hundreds of positive reviews. Experienced technical support will always help to solve the problems!
Additional Information
SPECIAL OFFER FOR PRE-ORDER:
●Stock extras:
Can be used to improve stats such as Max Health, Item Crafting Speed, Listen Mode Distance, Healing Speed, and Weapon Upgrade Speed.
●Storage of weapon parts
Can be used to upgrade weapons and craft weapon holsters while at a workbench
DIGITAL DELUXE EDITION
Complete The Last of Us Single Player Campaign and Left Behind Backstory Chapter
Early access to the following in-game items:
Skill: Crafting Speed ​​Up
Skill: Healing Speed ​​Up
Modification: increased reload speed for caliber 9 mm.
Modification: increase in the capacity of the rifle magazine
Gameplay Modifier: Explosive Arrows
Filter "Deather-Punk"
Mode "Passing at speed"
Six weapon skins: Black Gold for the 9mm Pistol, Silver Filigree for the 9mm Pistol, Tactical Coating for the Shotgun, Oak Carving for the Shotgun, Arctic White for the Bow, Black Composite » for bow
You have to download an activator for activation which is not mentioned in the description. Works after some trys though.
he makes you download a lot of things just for playing the game, ALSO he can see your ip address... its way better to just buy to a seller who has steam guard enabled