THE LAST OF US PART I - DIGITAL DELUXE EDITION
Replenishment date: 27.03.2023
Content: text (925 symbols)
️Automatic issue of goods ✔️
Seller

Ask a Question
Report a violation
Seller discounts
for all goods
The goods are given a discount for regular customers.
If the total amount of purchases from the Cloud-Gaming.store seller is more than:
Description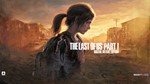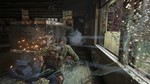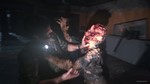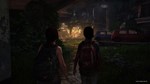 By purchasing this product, you get THE LAST OF US PART I - DIGITAL DELUXE EDITION (Region Free) a general Steam account to play offline on your PC. After payment you will receive an account like - Login : password.
✅ INSTANT delivery of goods immediately after purchase!
✅ Detailed instructions for setting up Steam in offline mode will be issued after purchase.
✅ You independently activate an offline account on your PC at any time of the day or night without our participation.
✅ After purchase, you get the opportunity to complete the game without the risk of losing game progress.
✅ Ability to download the game from our Steam account directly, ignoring torrents and third-party sites.
✅ Our account with the game has no regional restrictions.
✅ There are no time restrictions on the passage of the game.
✅ Doesn't interfere with your main Steam account, you can play your games from your account.
✅ Guaranteed account 90 days.
Cons:
- Any online game functions are not available in this mode.
- You can't put Steam online.
- Activation fails when reinstalling / updating Windows, replacing game files, uninstalling a game, changing computer components.
Pros:
- The cost of the game is several times lower than in the official Steam store.
- The account will never be banned, because you will play from our (purchased) account.
- You receive the freshest patches (updates) at the time of activation of the game.
- Installing new drivers on the video card does not break the offline account performance.
🔴 IMPORTANT INFORMATION:
- Account for use in offline mode only.
- The transfer of account data is prohibited.
- Any changes to your account data are strictly prohibited.
- Any changes to account settings are strictly prohibited.
- One activation - 1 PC.
Make sure you understand the product and understand what you are buying. If the conditions are not met, the seller reserves the right to refuse service (without a refund). Please read the product description carefully and if you have any questions, write to the seller.
Technical support works: on weekdays from 7:00 to 22:00 (Moscow time)
on weekends from 9:00 to 00:00 (Moscow time).
Additional Information
Minimum parameters for PC:
Operating system: Windows 10 64 bits
Processor: AMD Ryzen 5 1500X, Intel Core i7-4770K
RAM: 16 GB
Video Card: AMD Radeon 470 (4 GB), NVIDIA GeForce GTX 970 (4 GB), NVIDIA GeForce 1050 Ti (4 GB)
DirectX (R): 11
Hard Drive: 100 GB