The Last of Us Part I | DELUXE EDITION⚡ACTIVATION IMMEDIATELY⚡
Replenishment date: 26.10.2023
Content: text (21 characters)
️Automatic issue of goods ✔️
Seller

Ask a Question
Report a violation
Seller discounts
for all goods
The goods are given a discount for regular customers.
If the total amount of purchases from the Top-games seller is more than:
Description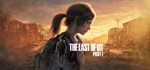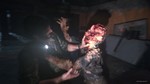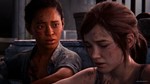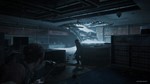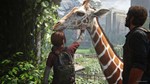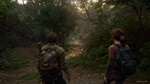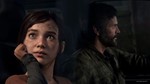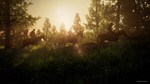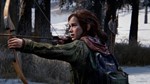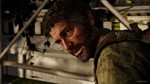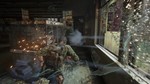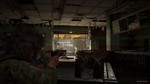 By purchasing this product you will instantly receive a shared Steam account with the game The Last of Us Part 1 for offline activation of the game, LOGIN:PASSWORD

The account can be used ONLY in offline (offline) mode.
1 Activation - 1 PC
The game can be updated.
You will have access to your account forever.
Account data cannot be changed.
The account has no regional restrictions.
The purchased game is constantly updated by the publisher.
Assistance and maintenance of the account, if necessary.
To use an account, you do not need to download third-party software, you get a login: password to enter the official Steam client
All accounts are your own, which means that you will not lose access to the game.
Before activation, make sure that you will play on this PC and that your PC meets the minimum system requirements for this game.
If your PC does not run the game or you have a compatibility problem, I don't make a refund, if you bought by mistake I don't make a refund either.
The account is not suitable for cloud gaming (Playkey, Geforce NOW, etc.)
By purchasing this product you agree to all of the listed conditions.


The pre-order bonus is available on the account:

Add-ons stock
Can be used to improve stats such as Max Health, Item Crafting Speed, Listen Mode Distance, Healing Speed, and Weapon Upgrade Speed.
Stock of weapon parts
Can be used to upgrade weapons and craft weapon holsters while at a workbench


DELUXE EDITION
Complete The Last of Us Single Player Campaign and Left Behind Backstory Chapter
Early access to the following in-game items:
Skill: Crafting Speed ​​Up
Skill: Healing Speed ​​Up
Modification: increased reload speed for caliber 9 mm.
Modification: increase in the capacity of the rifle magazine
Gameplay Modifier: Explosive Arrows
Filter "Deather-Punk"
Mode "Passing at speed"
Six weapon skins: Black Gold for the 9mm Pistol, Silver Filigree for the 9mm Pistol, Tactical Coating for the Shotgun, Oak Carving for the Shotgun, Arctic White for the Bow, Black Composite » for bow


Available languages ​​in the game:
Russian✔ English✔ Italian✔ Spanish✔ Czech✔ Dutch✔ Greek✔ French✔ German✔ Danish✔ Finnish✔ Hungarian✔ Japanese✔ Korean✔ Norwegian✔ Polish✔ Br. Portuguese✔ Portuguese✔ Simplified Chinese✔ Spanish Lat. Am.✔ Swedish✔ Thai✔ Traditional Chinese ✔ Turkish✔ Croatian ✔

When purchasing this product you can receive a gift certificate (CASHBACK) in the amount of 5% of the amount paid (for this you need to leave a positive review after purchase)
Instructions for activating the game:
1) Install the Steam client
https://store.steampowered.com/about/
2) Log into your account using the provided data and download the game.
3) Run it, reach the main menu.
4) Enter offline mode (upper left corner -> Steam -> offline mode ..)
5) You can play.
Additional Information
Activation without queue and waiting
I bought more than one game from him. He is a good person and is guaranteed in everything
everything is great and very fast
unambiguously class
Everything went smoothly, thank you. 5 stars :3
Excellent seller, it started up without problems, the game was completed)
Great seller! Everything received quickly
Thank you so much! Seller TOP!!!