The Last of Us Part 1 - Now on PC with Steam Offline
Replenishment date: 27.07.2023
Content: text (96 symbols)
️Automatic issue of goods ✔️
Seller

Ask a Question
Report a violation
Description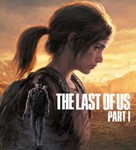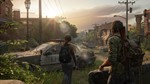 🎮 Unveiling The Last of Us Part 1 on PC - Steam Offline Account! 🎮
🚨 LIMITED TIME OFFER! 🚨
Are you ready to embark on an unforgettable journey through a post-apocalyptic world? Experience the gripping and emotional rollercoaster of survival with "The Last of Us Part 1" now available on PC as a Steam Offline Account!
🌟 WHY CHOOSE OUR OFFER? 🌟
🕹️ The Ultimate Gaming Experience: Immerse yourself in one of the most critically acclaimed and beloved games of all time. Traverse the beautifully rendered landscapes, witness a heartwrenching story, and face challenging decisions that will test your humanity.
🎭 Compelling Storyline: Dive into the gripping narrative that follows Joel and Ellie as they navigate through the ruins of society, forming an unlikely bond amidst chaos and danger. Every moment will leave you on the edge of your seat!
🏹 Intense Action and Stealth: Engage in heart-pounding combat, crafting weapons, and strategizing your way past hostile factions and infected horrors. Whether it´s facing off against bandits or surviving a clicker encounter, every battle is a test of your skills.
💔 Emotional Connection: Prepare for an emotional rollercoaster as you witness the bonds of love, friendship, and sacrifice unfold in this masterpiece of storytelling.
💻 PC Steam Offline Account: With our exclusive offer, you´ll get a fully-loaded Steam account pre-installed with "The Last of Us Part 1," so you can dive right into the action without any delays. No online connection required!
🔒 Safe and Secure: Rest assured that our accounts are legitimate, secure, and ready to provide you with countless hours of gaming enjoyment.
🏃‍♂️ Don´t miss this chance to experience "The Last of Us Part 1" on PC with our Steam Offline Account! Grab it before it´s gone!
🔥 LIMITED STOCK AVAILABLE! 🔥
🌟 Remember, this is your LAST CHANCE to own "The Last of Us Part 1" on PC with a Steam Offline Account! 🌟
3 Month Warranty