The Last of Us Part 1 Deluxe Edition+DLC+UPDATES
Replenishment date: 09.11.2023
Content: text (39 symbols)
️Automatic issue of goods ✔️
Seller

Ask a Question
Report a violation
Seller discounts
for all goods
The goods are given a discount for regular customers.
If the total amount of purchases from the MANDO seller is more than:
Description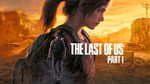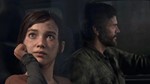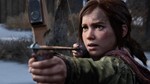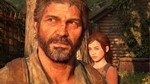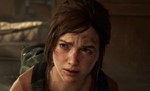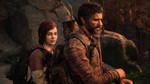 The Last of Us Part 1 Deluxe Edition

❤️❤️❤️Gift Cashback 20% for positive feedback and gift certificate
⭐️⭐️⭐️No long waits. Instant response from the seller!🕘
The game is available in all regions including RUSSIA 🔥
10 month account warranty🔥


🕘Instant issue of goods🔥

For activation, you do not need to use third-party activator programs - you will receive a login / password🔥

After purchase, you will receive:
Login:Password from the steam account with the game The Last of Us Part 1 Deluxe Edition and steam Guard to enter the account (the code to enter the account is sent immediately after authorization to the correspondence with the seller)

🔴🔴IMPORTANT: Do not log out of your account. For the PC to remember the account, use (LOGIN TO ANOTHER ACCOUNT) When changing accounts🔴🔴

Digital deluxe edition of The Last of Us™. Part I" includes the following materials:
✅ Complete The Last of Us single player campaign and Left Behind backstory chapter
✅ Early access to the following in-game items:
✅ Skill: Crafting Speed ​​Up
✅ Skill: Increase Healing Speed
✅ Modification: increased reload speed for caliber 9 mm.
✅ Modification: increase in the capacity of the rifle clip
✅ Gameplay Modifier: Explosive Arrows
✅ Filter "Deather-Punk"
✅ "Passing for speed" mode
✅ Six weapon skins: Black Gold for the 9mm Pistol, Silver Filigree for the 9mm Pistol, Tactical Coating for the Shotgun, Oak Carving for the Shotgun, Arctic White for the Bow, Black composite" for onions

🎁 Pre-order bonuses:
✅ Stock of add-ons
Can be used to improve stats such as Max Health, Item Crafting Speed, Listen Mode Distance, Healing Speed, and Weapon Upgrade Speed.
✅ Stock of weapon parts
Can be used to upgrade weapons and craft weapon holsters while at a workbench

Activation instructions:
1) Log in to your account using the received data
2) Download the game from the Steam library
3) Switch the Steam client to offline mode (In the upper left corner - Go to offline mode)
4) Play

Interface language: Russian, English (MULTI)
Voice language: Russian, English (MULTI)


Important!
1 activation 1 PC
Keep steam offline!
We do not provide access to mail!
Account for use in offline mode only!
Account data transfer is prohibited!

Additional Information
Check your PC to ensure it meets the minimum system requirements before purchasing
Update the drivers for the video card
MINIMUM SYSTEM REQUIREMENTS:
OS: Windows 10 (Version 1909 or Newer)
Processor: AMD Ryzen 3 1200 / Intel Core i5-7500
RAM: 16 GB RAM
Video Card: AMD Radeon RX 470 (4 GB), AMD Radeon RX 6500 XT (4 GB), NVIDIA GeForce GTX 970 (4 GB), NVIDIA GeForce 1050 Ti (4 GB)
Disk space: 100 GB
Optional: SSD Recommended
Everything works, access to your account is quick, no need to wait, the seller is great, he responds promptly and advises if there are any nuances, great!
Everything is fine, I installed it, I admire the beauty of the game, everything works!
Thanks everything works great.

Everything is fine. Works. Not kidalovo.
The seller of the gun, told me what and how, Thank him that he is in the world !!
Very fast good work thank you
fast and easy I really recommend it
Everything all right recommended
Which time I buy, everything is fine
Everything works, they immediately gave the code!
Super fast, awesome price! I can't say enough! THANKS!
Excellent seller, everything went quickly and smoothly, I recommend to everyone!!!
Top seller, everything works.
Everything is fine, I recommend.