The Elder Scrolls V Skyrim Hearthfire (Steam) -- EN
Replenishment date: 16.03.2023
Manual issue of goods
You may need to contact the seller to receive the item. Carefully read the terms of delivery specified in the product description
Seller

Ask a Question
Report a violation
Description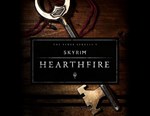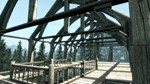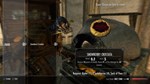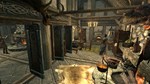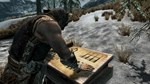 After the purchase, you will receive a KEY to activate the specified software product.
The purchase ID is 16 characters, use it to get the product code on the merchant site.
Attention! This is an addition. The Elder Scrolls V: Skyrim is required to activate the add-on.
Release date: October 4, 2012
Age rating: 18+
Developer: Bethesda Game Studio
Publisher: Bethesda Softworks
Localization: Russian (interface and subtitles)
Activation System: Steam
Region: Russia
Description:
In this official add-on to The Elder Scrolls V: Skyrim, you can buy land and build your own home from scratch - from a simple one-room house to a full-fledged estate with a weapons shop, alchemy lab, stables, vegetable garden and so on. Use new items such as a drafting table and a workbench for processing mined stones, clay and wood to improve your home and furniture. Make your home feel at home by adopting children.Key Features: Choose a Land - Choose your property in the salt marshes of Hjaalmarch, the forests of Falkreath, the vast tundra of the White Shore. The most ambitious landowners will be able to buy several plots and build their own real estate empire.
Build a House - Expand your house by building a weaponry, alchemy lab, kitchen, trophy room and more. Grow vegetables in your new greenhouse, breed killer fish in a fish farm, house a wizard in a mage's tower, or view your latest victories in the trophy room. Also add a stable, a mill, a smelter, a garden, and so on to the house.
New Challenges - Guard your home from unwanted guests such as marauders, armed bandits and skeever infestations. Make virtually any companion your personal butler to improve and protect your home. Or, if you need more help, you can hire a personal bard and cab driver to make the already difficult life of a homeowner easier.
Adoption - Make your home feel like home with the new adoption system. Adopt children and discover new ways to connect with your family. Play with kids, let them have pets and get new bonuses from having a family.