The Elder Scrolls Online: High Isle + Expansion Pack 🔑
Replenishment date: 02.01.2023
Content: text (29 symbols)
️Automatic issue of goods ✔️
Seller

Ask a Question
Report a violation
Seller discounts
for all goods
The goods are given a discount for regular customers.
If the total amount of purchases from the seller kostet624 more than:
Description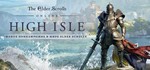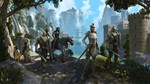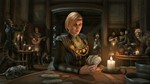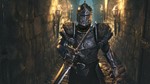 After purchasing this product, you will instantly receive a license key for the Elder Scrolls High Isle Game + Expansion Pack for the XBOX ONE|X|S|Win10 platform. This product has no regional restrictions and can be activated in any country. Key activation guarantee - 24 hours.
The Elder Scrolls Online Collection: High Isle is a collector's edition that includes the base game and all chapters:
• "High Island" (new chapter 2022);
• "Black forest";
• "Greymour";
• "Elsweyr";
• "Summerset";
• Morrowind.
PLAY YOUR WAY • Create your own character, travel alone or with friends and decide your fate in a world without borders. There are no level restrictions - you are free to go anywhere and anytime. In The Elder Scrolls Online, you decide everything.
CHOOSE YOUR ADVENTURE • Start your journey in Coldharbour from the base game, fighting dragons from the Elsweyr chapter, or meeting the Prince of Destruction Mehrunes Dagon in the Black Forest chapter. Everything in the game is available to new players. You can go to uncharted lands for new adventures at any time.
Additional Information
📝 Instructions for activating the key in the Xbox One service:
1. ️Log in to your Xbox One (make sure you are signed in to the Microsoft account you want to use the code with).
2. Press the Xbox button to open the guide, then select Home.
3. Select Store.
4. ️Select Redeem Code.
5. ️Enter the 25-digit code.
or
1. ️Go to:
https://redeem.microsoft.com/
2. ️Enter the key.
+ 1 random Steam key for everyone who leaves a positive comment! 🎁
✍ Thank you for your positive feedback!