Sudden Strike 4 (steam key)
Replenishment date: 14.03.2023
Manual issue of goods
You may need to contact the seller to receive the item. Carefully read the terms of delivery specified in the product description
Seller

Ask a Question
Report a violation
Description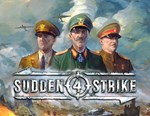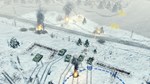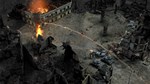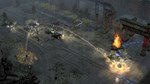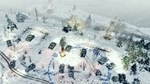 After the purchase, you will receive a KEY to activate the specified software product.
The purchase ID is 16 characters, use it to get the product code on the merchant site.
Release date: 11 Aug 2017
Age rating: 16+
Developer: Kite Games
Publisher: Kalypso
Localization: Completely in Russian
Activation System: Steam
Region: Ru
Description:
Box & Papers:
GameSudden Strike 4
Exclusive Skirmish Map: Battle of Kursk
Replay the Battle of the Kursk Bulge without any rules or restrictions! Lead the German army into battle with brutal AI playing the role of Soviet soldiers and take part in one of the greatest tank battles of the Second World War.
Sudden Strike 4 features three massive campaigns on the battlefields of World War II.
Features: Commanding the troops of the Allies, Germany or the USSR, you will lead over 100 combat units into battle, including the German Heinkel He 111 bomber, the Soviet T-34 tank, the British Hawker Typhoon fighter and the famous German Panzerkampfwagen VI Tiger tank.
For the first time in the Sudden Strike series, you can choose from nine warlords such as George Patton or Bernard Montgomery. Each of them will allow you to approach the battle in your own way and use unique abilities.
Showcase your strategic expertise in over 20 challenging single player scenarios, challenging skirmish mode and competitive multiplayer.
Exploit the weak spots of the tanks, set up ambushes, send infantry to occupy buildings, gain advantage over the enemy with clever troop placement, or unleash devastating air strikes - find your own approach to each mission!
Mod support with Steam Workshop integration.