Sudden Strike 3 (steam key)
Replenishment date: 15.03.2023
Manual issue of goods
You may need to contact the seller to receive the item. Carefully read the terms of delivery specified in the product description
Seller

Ask a Question
Report a violation
Description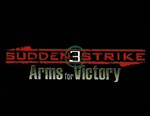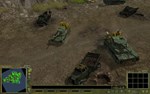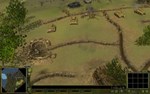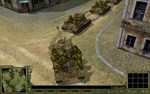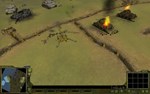 After the purchase, you will receive a KEY to activate the specified software product.
The purchase ID is 16 characters, use it to get the product code on the merchant site.
Release date: December 7, 2007
Age rating: 12+
Developer: Fireglow
Publisher: Kalypso Media Digital Ltd
Localization: English
Activation System: Steam
Region:CIS, Russia
Description:
For the first time, experience the popular World War II real-time strategy game in full XNUMXD splendor, expanding all strategic and tactical possibilities. Command the combined actions of sea, land and airborne units on the largest maps in the series. Beginners and veterans alike will feel right at home with the innovative user interface and improved AI.
Key Features: Huge variety of landscapes, landscapes and destructible environments, fully detailed in 3D
Mass operations on huge maps of several square kilometers
Over 300 types of tanks, ships, soldiers, guns and aircraft in historically accurate 3D reproduction
Use advanced AI to command your massive army
Realistic lines of sight, projectile range and impressive real-time visuals
Five campaigns for the American, British, German, Imperial Japanese and Soviet armies
Contains the sequel to "Sudden Strike 3: Arms to Victory" and "Sudden Strike: The Last Stand"
Contains a map editor for custom maps and missions