Stranded Deep ONLINE | EPIC GAMES ACCOUNT + MAIL + 🎁
Replenishment date: 04.08.2022
Content: text (43 characters)
️Automatic issue of goods ✔️
Seller

Ask a Question
Report a violation
Seller discounts
for all goods
The goods are given a discount for regular customers.
If the total amount of purchases from the seller kostet624 more than:
Description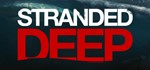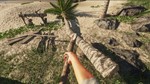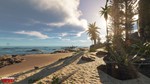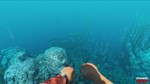 💥 Immediately after paying for the product, you will receive an account on the Epic Games platform with the top game Stranded Deep.
And also:

✅ Full access to the co-op game (Online fully available!)

✅ Lifetime guarantee on account performance.

✅ XNUMX/XNUMX support.

✅ Data of the form: "login password"

✅ Data from mail (they are identical to data from the account)

✅ Ability to change mail to your own (if there is no other Epic Games account on it)
🔥 ABOUT THIS GAME
⭐ TEST YOUR SURVIVAL SKILLS IN THIS OPEN WORLD ADVENTURE ⭐
In the aftermath of a mysterious plane crash, you are stranded in the vast expansion of the Pacific Ocean. Alone, without any means to call for help, you must do what you can to survive.
⭐BUILD. CRAFT. SURVIVE. ESCAPE. ⭐
Explore underwater and on land as you hunt for supplies to craft the tools, weapons, and shelter you'll need to stay alive. Stay sharp: hunger, thirst, and exposure conspire against you as you brave treacherous elements and the dangerous creatures of the Pacific.
Live long enough, Stay Alive!
✔️ Health, Hunger, Thirst, and sunstroke. Manage and monitor these vitals through an interactive survival watch. Cure poisons, heal broken bones, and bandage bleeding to stay alive.
✔️ Spears, Axes, Bows, Spearguns, and so much more can all be crafted through an interactive crafting menu or by the quick-craft selection wheel. Items in your inventory and on the ground around you can all be crafted into something useful.
✔️ Harvesting, Craftsmanship, Cooking, Physical, and Hunting can all be leveled up for maximum efficiency or to unlock different crafting combinations.
✔️ With dozens of tiers and building pieces to choose from; craft your very own home away from home. From a weak and flimsy palm frond shack to a solid clay brick house.
✔️ Customize your own raft with sails, canopies, storage, anchors, boat motors, and more. If sailings not for you - fly in style by constructing a gyrocopter!
✔️ Explore the procedurally generated world with no two islands the same. Dive for sunken shipwrecks, abandoned shelters from previous survivors, or search for rare sea creatures like whales.
✔️ Build and manage your farm with water management and plant growth cycles.
✔️ Hunt, Fish, Trap, and Skin animals for food or kill to insert your dominance over the pacific islands.
✔️ If you're looking for a challenge then take on one of the three bosses to obtain a wall trophy and a very important reward.
✔️ Unlock Steam achievements! Compare statistics with your friends from the in-game leaderboards for whose the best survivor.
✔️ Play split screen co-op or stream play via Steam's new Remote Play!
https://store.steampowered.com/remoteplay/
✔️ Customize your world through the map island editor. Play as Female or Male. Change your game difficulty. Play split-screen co-op, and so much more!
✔️ Create your own custom island and add it to your survival world!
Hand sculpt the terrain and manually place each individual tree, rock, and creature to create the adventure island you want!
✔️ You can even share it with your friends!
Additional Information
In connection with the increasing incidence of fraud, in order to make claims, we kindly ask you to record a video of the process of purchasing a product, the video must include: the moment of payment for the product, verification of the product after payment (login to your account with the specified data).
Everything should be in one video, without editing and gluing. Date and time of recording must be clearly visible in the frame.
✅ + 1 random Steam key or discount coupon (of your choice) to everyone who leaves a positive comment! 🎁
Great. Works very well. Mail access is very good and email change is very easy
04.12.2022
Can´t change email, don´t buy from this scammer, I even contacted them and they made me buy a new account which was just another scam and couldn´t change email. He blocked me straight after. DONT GET SCAMMED.
The buyer has an error with mail rebinding. But it has nothing to do with the account error, they asked to wait, insulted us and wrote a negative review.
As always everything is super, excellent seller
Good seller, I recommend it to everyone !!!!
oooo very good man horsh account