Steganos Privacy Suite 20 (Perpetual License)
Replenishment date: 14.02.2022
Content: text (33 characters)
Seller

Ask a Question
Report a violation
Description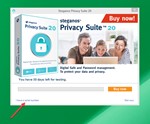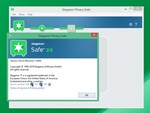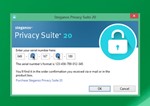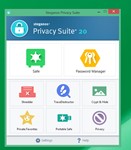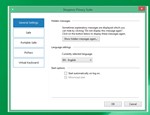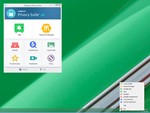 Additional Information
Steganos Privacy Suite (version 20) is a convenient all-in-one solution
for data protection and privacy, combining tools
Steganos Safe 20, Steganos Password Manager 20 and shredding features
traces for permanent deletion of data.
Sensitive data such as business reports, TAN lists or personal
photos, securely encrypted at the push of a button on a PC, in a local
network or cloud. Passwords are automatically generated, managed and
entered for all Internet accounts on a computer, tablet
or smartphone. Browser data and processes are deleted with one click.
This ensures that there are no traces left on the devices.
Steganos Mobile Privacy mobile apps for Android and iOS have
function of generation and processing. Full synchronization between mobile
apps and Steganos Password Manager 20 using OneDrive, Google
Drive, Dropbox or MagentaCLOUD is now also available between multiple
installations of Steganos Password Manager 20 on various devices in
in real time. Maximum password security
provided with improved protection against brute force attacks.
Simple and intuitive use of all functions is guaranteed
completely redesigned user interface.
New in Steganos Privacy Suite 20.0
Steganos Mobile Privacy Applications can be used to create and
keychain editing
Full synchronization between Mobile Privacy and
Steganos Password Manager 20 via OneDrive, Google Drive,
Dropbox or MagentaCLOUD
Realized full synchronization between different Steganos units
Password Manager 20
Completely redesigned user interface
Improved protection of master passwords against brute-force attacks (brute-force or
brute force method)
Improved integration of file shredder and backup tool