STALKER: SHADOW OF CHERNOBYL (STEAM KEY) + GIFT
Replenishment date: 18.09.2023
Content: text (17 symbols)
️Automatic issue of goods ✔️
Seller

Ask a Question
Report a violation
Seller discounts
for all goods
The goods are given a discount for regular customers.
If the total amount of purchases from the mrakk seller is more than:
Description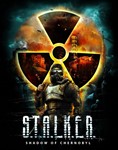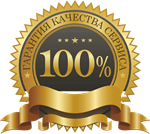 ✅ THE LICENSE KEY FROM THE GAME STALKER: Shadow of Chernobyl IS DISPLAYED IN THE BROWSER AND COMES TO YOUR E-MAIL AUTOMATICALLY AFTER PAYMENT !!!

Activation: STEAM
Region: Without regional restrictions (EXCEPT RF, AND BELARUS)
Localization: Russian, German, English, Spanish, French, Italian, Ukrainian.
Developer: GSC Game World.
Edition type: Standard. ---------------------------------
GIFT!!! WRITE A POSITIVE FEEDBACK WITH THE WORDS "I WANT A GIFT" AND Duplicate THIS MESSAGE (in the CORRESPONDENCE tab on the Oplata.info order page), AFTER WHAT YOU ARE GUARANTEED TO GET A RANDOM, INEXPENSIVE GAME.

If you did not write in correspondence with the seller, then do not be offended when you do not receive a gift.
--------------------------------- Game description:

year 2012. Six years have passed since the second disaster, which eclipsed the April 1986 events.

The events of the game take place in the Chernobyl exclusion zone, which has become a threat to all mankind. The zone is reluctant to part with its secrets, and you will have to force her to tell you her secrets. Not every hero will be able to penetrate into her very heart and discover what danger awaits him.
Compared to this danger, marauders, enemy factions, monsters, and anomalies seem like child's play. The real threat will be far worse - and deadlier.
All this will come later ... but for now, get ready, hero. Collect artifacts, blaze trails, don't turn your back on the enemy, collect micro-X-rays and fight - and try not to die! And if you have enough luck and perseverance, you will find out why this fate fell to you.
The recreated landmarks of the Chernobyl exclusion zone - the city of workers at the Pripyat station, the Chernobyl nuclear power plant, the Chernobyl-2 facility for radar detection, and others.
Freedom of movement within the plot, limited only by the desires and capabilities of the player.
Unique multiplayer modes in the setting of the game - collecting artifacts, anomalies, radiation, weather effects, the change of day and night, and more.
Additional Information
Instructions for activating the key on Steam:
1. Download and install Steam
http://steampowered.com/download/SteamInstall.msi
register an account on Steam.
2. Click the "Add game - activate via Steam" button and follow the instructions. After activation, the game will appear in the list of games and you can download it.
3. Download and after complete installation, run and play.
I bought a key, activated a region not in the Russian Federation in the incentive. You can take, the key comes immediately after payment. I want a present
To be honest, I thought it was a divorce))) I didn't think that everything was so simple) Thank you! I want a present!
Everything is honest and extremely simple. Came, paid and received. I want a present.
Everything is clear, the key was received quickly. I WANT A PRESENT!
Received it instantly, dear.
All cannon!
Everything works efficiently and quickly!
Activated from Belarus.
I WANT A PRESENT!
Everything is fine and fast
As a fan of this series of games, I wanted to buy a trilogy on Steam, where, unfortunately, there were no games in this series, which is why I turned to key sales services, thought for a long time and doubted whether to risk it or not, but still I bought the key from this seller, there were no problems with payment, waiting and activation of the key, so you can safely buy goods from this seller, thanks

-

I want a present
I bought everything well I activated it very simply I WANT A GIFT
Everything is super !!!! I WANT A PRESENT
Great seller, the game came))
Class, the key came up the first time!
Activated, everything is fine. I want a present
Thanks! I got the code. I advise the seller. I want a present!
buy it only from him for the best
I activated everything perfectly I want a gift
Excellent product, the seller did not cheat, I want a gift))!
Everything is fine, I want a gift
Everything is fine, I enjoy the game! I want a present
All right. Everything has come. I WANT A GIFT
A good seller, works honestly, thank him for that. I WANT A PRESENT
I received the key immediately after payment, everything works!
I WANT A PRESENT
the game class the key works and everything came "I WANT A GIFT"