Spintires (Steam KEY) + GIFT
Replenishment date: 04.12.2017
Content: Spintires_494.txt (244 B)
️Automatic issue of goods ✔️
Seller

Ask a Question
Report a violation
Seller discounts
for all goods
The goods are given a discount for regular customers.
If the total purchases from the GameCod merchant are greater than:
Description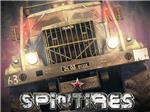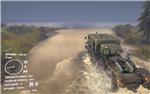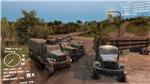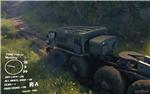 + + + + + + + +
PRESENT:
+ + + + + + + +
Every second buyer (in random order) of all our products who left a positive review will receive one of more than 40 different games for Steam. Which one? You will find out about this when you receive your GIFT by mail.
It can be activated on "Steam".
To receive a gift you must:
1) Buy a game from us
2) Leave a positive review with the comment "I want a gift" and indicate your E-mail in it
3) Expect.
Distribution of the gift is done within 48 hours after writing the comment.
Attention!! By submitting a review, you guarantee that you have read all the conditions for the Gift and if something is not clear, you have asked.
***************
Language: Russian
Platform: PC
Activation: Steam
Regional restrictions: Russia, Belarus, Ukraine, Armenia, Azerbaijan, Georgia, Kazakhstan, Kyrgyzstan, Moldova, Tajikistan, Turkmenistan, Uzbekistan, Latvia, Lithuania, Estonia.
ATTENTION! The key CANNOT be activated in Origin.
***************
Spin Tires from Oovee Game Studios is a game that promises to be one of the best off-road games available for PC.
Thanks to the unique terrain deformation system, Spintires will never get bored. Take a large off-road truck and head to conquer the off-road.
Wild off-road adventures begin in Russia around 1980-90. You are provided with one of the Soviet trucks and a set of primitive navigation tools. The challenge is to collect and deliver magazines from the depths of the desert, ready to be shipped abroad.
First, you have to load the truck with magazines using the supplied claw - crane, then using the map and compass you need to go to the target. Along the way, you will be stuck in mud. You also need to save fuel.
This product is distributed through digital distribution, it is only a pin code, and does not contain packages and boxes.
Additional Information
Instructions for activating the key on Steam:
1. Download and install Steam
http://steampowered.com/download/SteamInstall.msi
register an account on Steam.
2. Click the "Add game - activate via Steam" button and follow the instructions. After activation, the game will appear in the list of games and you can download it.
3. Download and after complete installation, run and play.
The easiest option is to simply take a licensed disc with the game from friends or download a licensed image from any torrent tracker, install the game from it and enter the key purchased from us when prompted for a code.
ATTENTION: After activating the serial key in steam, the key becomes invalid, i.e. you cannot reuse it.
MANDATORY remember, or better write down all the details of your account! Without them, you will not be able to access the activated games in the future.
Dear customers!
We will be very grateful for your positive feedback!
Thank you very much, your GameCode.
All our products on the page
https://wmcentre.net/seller.php?ids=145306
everyone is in order, thanks.
everything is fine game at half price, I want a gift !!! wintlt@mail.ru
Fine! I thought the key would not work, but it did. I want a present!
Thank you, a working key, I hope it's not stolen and they won't take the game away from me
Everything is fine! Thank you
Everything is fine, I WANT A GIFT !!!
Thank you so much! There were no problems. I advise you to buy from this site. I want a gift vadim_russkih@mail.ru
Thank you!!! I want a present. kolya20200@gmail.com
Thank you so much!!! I want a present!!! suvorov42nk@gmail.com
I bought the game from this seller - they began to respect it at school and made more friends! 10 out of 10 friends!
thank you. everything is fine =)) I want a gift !!!
Fine! I want a gift: 3 amail.nikita2001@mail.ru
I want a gift Gena1989vo@list.ru
I want a gift) Email: kirill_croot@mail.ru
Well thank you. I want a present. yeromenko93@gmail.com
Everything is fine, I want a gift: 3 - pulse_ultra@mail.ru
Everything is fine, thanks a lot!
I want a gift shlapnikov999@gmail.com
Good! It works! Thanks for the gift.
I want a present!
pashabatov@mail.ru
FINE!!! The key is activated, everything works !!!
I want a gift damir0k08@gmail.com
everything is super. I want a present. BlackCat13Raven@mail.ru
I want a present
vadimkakarasev@mail.ru
I always buy games only here for Steam. Excellent quality, the seller always sells quality goods.
Fast, inexpensive, convenient! Thank you! I want a present. escapem@rambler.ru
Thank you very much for the key !!! I want a gift vasiliy-savkin@mail.ru
Thank you so much! I want a gift semokasem@mail.ru
All super thank you HUGE !!!! I want a present! E-mail: maxoh99@mail.ru
Everything works, thanks a lot !!!
Thank you, the purchase was successful, it is very nice that there are people who somehow help other game lovers. Thank you!!!! =)
Everything works, thank you