Sons of the Forest | [Russia - Steam Gift]
Replenishment date: 03.03.2023
Manual issue of goods
You may need to contact the seller to receive the item. Carefully read the terms of delivery specified in the product description
Seller

Ask a Question
Report a violation
Seller discounts
for all goods
The goods are given a discount for regular customers.
If the total amount of purchases from 2FaceSellers is more than:
Description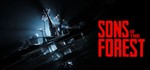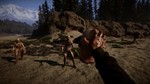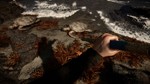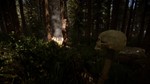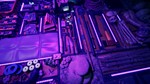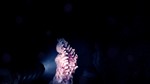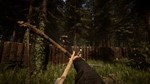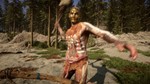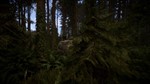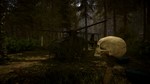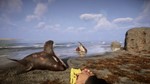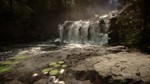 Your region on Steam must be "Russia" - Currency - Rubles. To receive Gift, you either need to have a Russian region, or change your region to the Russian Federation, for this you need either a Russian proxy or a Russian VPN
After purchasing the product, you will receive the Sons of the Forest game as a gift from us. You will need to send a link to your Steam profile, after which - we will add you as a friend (after you accept the application - you need to immediately inform us about it) and give you the game as a gift, after receiving the gift - you will immediately receive the game Sons of the Forest to your Steam Account
Game Description:
Sent to find a missing billionaire on a remote island, you find yourself in a cannibal-infested hellscape. Craft, build and fight to survive, alone or with friends, in this terrifying new open world survival horror simulation game.

Survival Horror Simulator
Experience total freedom to deal with the world the way you want. You decide what you do, where to go and how best to survive. NPCs don't have orders to bark at you or give you tasks you don't want to do. You give orders, you choose what happens next.

Fighting demons
Enter a world where nowhere is safe and fight against a range of mutated creatures, some of which are almost the same as humans, and others that you have never seen. Armed with pistols, axes, stun guns and more, protect yourself and those you care about.

Construction and production
Feel every interaction; Break sticks to fry. Use the ax to cut windows and floors. Build a small cabin, or a complex by the sea, the choice is yours.

How do I get the goods?
1. Go to your personal account after payment
2. Find the paid order, open the tab "correspondence with the seller"
3. In correspondence with the seller, you need to send a link to your Steam profile (or a quick invitation link), as well as a unique verification code
4. We will add you as a friend. - How to accept the application - IMMEDIATELY contact us to get the game!

GUARANTEE 100% - the game will NOT be revoked.
Requirements:
• Your region in the incentive must be: "Russia", as well as your computer / Steam program must be connected to the Russian IP address
• After purchasing the product, you will need to immediately send us a link to your Steam profile in the "Correspondence with the seller"
• After you add us to Steam friends - you MUST have to inform us about it in the correspondence
• The price of the product is valid ONLY at the time of purchase. If you could not get the game on time (through your fault) and the price for it in the incentive changes, you will have to pay the difference
• Refunds will be made ONLY as a partial refund
• Gift CANNOT be put into inventory or sent to another Steam profile. The gift can be either accepted or rejected!
• Warranty at the time of activation
Attention! Games are sent manually, if you make a purchase during business hours - the game can be delivered from 5 minutes to 6 hours, if you make a purchase on weekends or at night (by Moscow time), then delivery can take up to 16 pm - please be patient when buying goods. You can also contact us via chat and ask if we can send you a game at the moment.
Additional Information
After payment, write to us in the correspondence and we will give you the game! For a positive review, you will receive a gift card.
Didn't find the game you need in our sales? Write to us in the online chat and we will soon add ANY game from Steam for sale!
Everything is fine, I received the game within 5 minutes of correspondence, reliable seller :)
A bit long, but I got the game)
Reliable seller. He answered quickly. There were no problems.
Everything is super! Honest seller, everything is fast
The seller is reliable. Everything was sent fairly quickly. No frills or extra fuss.
Everything is fine, they sent the game within 10 minutes. Thank you!
Everything went well, the game came)