💎RANDOM STEAM KEY💎 RANDOM GAMES GIFT
Replenishment date:
This item has run out. Check back later or try searching other sellers
Seller

Ask a Question
Report a violation
Description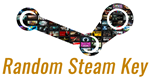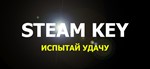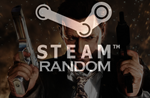 💎Possible games:

Cyberpunk 2077
Counter-Strike: Global Offensive PRIME STATUS
Red dead redemption 2
Horizon Zero Dawn Complete Edition
Mortal kombat 11 aftermath
MAFIA TRILOGY
Grand theft auto v
The Witcher 3 Wild Hunt GOTY
Death Stranding
Marvels Avengers Deluxe
Grounded
The Sims 4
Don't Strave Together
Detroit: Become Human
Beyond: Two Souls
Heavy Rain
Euro Truck Simulator 2
DOOM Eternal Deluxe Edition
Hunt: Showdown
7 Days to Die
Crusader kings 3
Raft
Forest
Mafia 2
Mafia: Definitive Edition
Metro Exodus
Resident Evil 3
Serious sam 4 deluxe
Resident Evil 2
Injustice 2 Legendary Edition
Injustice 1 Ultimate Edition
HITMAN 2 - GOLD EDITION
FIFA 21 coins
Baldurs Gate 3
Hades
Age of Empires III Definitive
Need for Speed ​​Heat Deluxe Edition
Ghosthunter
F1 2020 Deluxe Schumacher Edition
GARRY'S MOD
PAYDAY 2
And many more games.

Keys are mixed. The system decides which game exactly you get.

By paying for this product you will instantly receive 1 (one) random STEAM key to one paid game. All keys are signed.
You must understand that you can get caught as a very good game, and not very good. This is RANDOM, and if you come across a game that you do not like, claims about this will not be accepted!
All games are thoroughly mixed, and no one knows which game you will get, not even us!
It is possible that you may come across the same game again.

When buying this product as a gift, you are guaranteed to receive a Promo Code with a discount on all subsequent purchases!


Additional Information
In order to receive a gift you need:
1) Leave your positive feedback.
2) In this review write "I want a gift".
3) Write in the correspondence with the seller "I Want a Gift"
*** In case of problems do not write off to put a negative review, please contact me personally, I will always answer you, any problem will be resolved as soon as possible. ***
*** Do not forget to leave a positive review. THANKS.
Cyber ​​Pussy, what the fuck did you buy in vain
PS: a little crazy about the game
It's all right, it's all right. (I want a present)
everything is fine, the seller is responsive, I want a gift)

The key has arrived. I want a present
received the key, I want a gift
I want a present! The key is working, use it