Random M4A1-S / M4A4 + GIFT STEAM KEY
Replenishment date: 17.10.2020
Content: text (1051 characters)
Seller

Ask a Question
Report a violation
Seller discounts
for all goods
The goods are given a discount for regular customers.
If the total amount of purchases from the SKRITKEYS seller is more than:
Description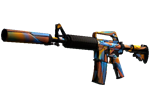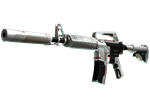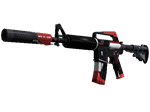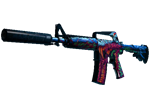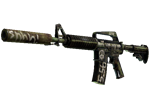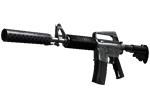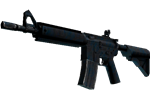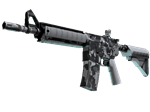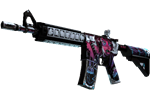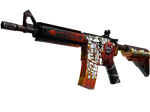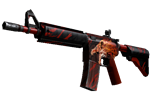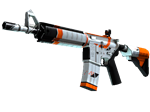 Hello Friend !! Thank you for visiting our page with a great chance to get something cool !!

🔥Try your luck, buy a random skin from us and get even more fun from the game.

📌 Items are sorted by a special script bot that sends goods after payment.

📌 There is a system of cumulative discounts for regular customers.

🎁 GIFTS !!! We give out nice bonuses for a good review and give you the choice to choose a gift yourself. It could be a great Steam game or an additional skin. You decide !!!

🚀 Also, some items may have a nice bonus - the presence of stickers or the "StatTrak ™" system on your item.

📣Our store gives you a full guarantee on receipt of goods on time. If you have any questions, the store administration will answer as soon as possible.

🔥 Drop all skins from the M4A1-S or M4A4 category in a different price range.

Additional Information

Receipt of goods:


1. To get the item, make sure that you have Steam Guard enabled and there are no restrictions on trading on Steam.

2. Make sure that you have an open inventory and that the exchange of Steam items is enabled.

3. You need to provide your personal link for the exchange.

5. After a while, you will receive a notification about the exchange offer in the Steam client.



📌All exchanges go through the official Steam Trade Url system.

📌 Item quality can range from Battle-Scarred to Factory New
📌 Average delivery time from 5-15 minutes. Also, in some cases with Steam load - up to 24 hours.
📌 The price of an item goes from minimum to maximum.
🎁 Gifts are sent within 24 hours from the moment of writing a review. Also, do not forget to write to the seller what gift you want to receive.

What is an exchange link and how do I find it?
The seller needs a link for exchange in order for you to receive your item.
To find a link:

1. Log in to Steam through a client or browser.

2. Open the "Inventory" tab and click "Trade Offers" (highlighted in blue).

3. On the right we find the item "Who can send me exchange offers?" and go over it.

4. Below will be your link to the exchange!


🔥 Even more cool randomness from our store, hurry up to try it !!