The Sims 4 ⭐️ ALL EXPANSIONS/CATALOGUES/PACKS
Replenishment date: 28.04.2023
Content: text (473 characters)
️Automatic issue of goods ✔️
Seller

Ask a Question
Report a violation
Description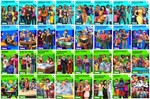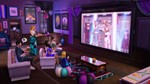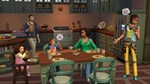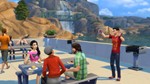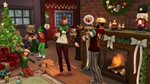 ===== RULES OF PURCHASE =====
1. You do NOT become the sole owner of the EA app (Origin) account, you pay for account access.
2. The game works offline.
3. There may be interruptions while downloading the game.
4. If you do not agree with the above rules, please DO NOT buy the product. This is a unique digital product and cannot be returned or exchanged.
===== WARRANTY =====
✅ WARRANTY and assistance from the seller for 6 months.
✅ You can download and use mods (according to the instructions).
✅ The game works on WINDOWS 7/8.1/10/11 and MAC OS.
✅ Supported languages: Russian, English, Český, Dansk, Deutsch (DE), English (US), Español (ES), Suomi, Français (FR), Italiano, 日本語, 한국어, Nederlands, Norsk, Polski, Português ( BR), Svenska, 中文(简体)
==================================================
Please read the description carefully before purchasing!
After the purchase, you receive account information with the game The Sims 4 from EA app (Origin):
🎮 Login and password, verification code
⛔ Mail and password on your account CANNOT be changed!
✅ Instant delivery of goods to your mail
✅ All accounts with licensed games.
✅ There may be other games on the account as a bonus.
Important:
❗ No refund! Only a replacement in case of inoperability of the account;
❗ There is no refund if your PC does not run this game
🔸 Extras (11 pieces):
Country life.
Snowy expanses.
Eco-friendly life.
In university.
Island life.
Have fun together.
Seasons.
Life in the city.
Cats and dogs.
To work!
Path to glory.
🔹 Game Sets (9 pieces):
Dream interior.
World of Magic.
Strangerville.
On a hike.
In the restaurant.
Vampires.
Spa day.
Jungle Adventure.
Parents.
🔹 Catalogs (17 pieces) :
Paranormal.
Compact life.
Moschino.
Bowling night.
Patio.
Glamorous vintage.
Washday.
Fitness.
Children's room.
Kids' things.
Home cinema.
Terrible things.
Cool kitchen.
My first pet.
In the backyard.
Romantic garden.
Luxurious party.
Immediately after purchase:
1) Download and install the EA app client (Origin)
https://www.ea.com/ru-ru/ea-app
2) Sign in to the EA app (Origin) client.
3) Download the game. Play !!!
Dear buyer! If after the purchase you have any questions, please write to the "Correspondence with the seller"!
Leave your positive feedback after purchase, this is important for us.
Good game!
Game works perfectly.
Seller is really nice and helpful.