RESIDENT EVIL 4 REMAKE 2023 NO LINE DELUXE STEAM 🌍
Replenishment date: 05.04.2023
Content: text (604 characters)
️Automatic issue of goods ✔️
Seller

Ask a Question
Report a violation
Seller discounts
for all goods
The goods are given a discount for regular customers.
If the total purchases from the GamesLover seller are greater than:
Description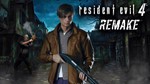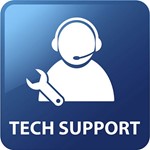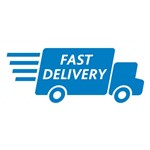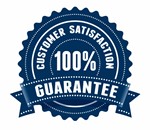 🔥 MORE THAN 30 PAYMENT METHODS. CHOOSE THE MOST CONVENIENT FOR YOU🔥

ACCOUNT OF THE GLOBAL VERSION (POSSIBLE TO PLAY FROM RUSSIA)!!!

⚡WE ALWAYS HAVE ACTIVATION YOU WILL NOT HAVE TO WAIT FOR YOUR TURN⚡
✅ When buying a product, you get access to an account with the game (the account is shared, this will not affect your gameplay);
✅ It is possible to play only in offline mode (offline);
✅ Access to the account is not limited in time.
✅You can easily use your personal Steam account
✅ Activation takes place without third-party programs and without a queue (we always have activations);
✅ Access is yours forever
✅ The game was purchased through the official store, which guarantees its constant availability;
✅ All DLCs are available on the account;
✅ Support 24/7; If you have any questions write me I will be happy to help
REVIEWS AND MORE PRODUCTS->
https://wmcentre.net/seller/gameslover-975862
❗Data on the account cannot be changed;
❗If the product did not suit you for any technical characteristics or you did not like the game, then no claims are accepted;
❗It is forbidden to activate the game on other devices if it has already been activated on one. It is also forbidden to transfer data to other people.
❗If you have problems, do not rush to leave a negative review, write to support and you will be answered as soon as possible;
❗The product does not belong to the return
Additional Information
✅ ACTIVATION:

1. We go to Steam with the login and password that you received
2. Download and install the game from Steam.
3. In Steam, in the upper left corner, click the menu (steam), set offline mode
4. Turn on the game
5. Play
everything is very fast and easy. I recommend the seller.
Everything is super, no expectations, no problems. I advise you to download from the torrent before buying, just in case.
Everything works, I buy not the first time, the seller promptly resolves issues.
Everything is fine. The seller replaced a non-working account. I advise.
bought - logged in - downloaded - playing
Everything is fine, you can safely take from this Seller)
rlly good seller, I was afraid that the account had steam guard and I could not enter but it was not like that, I was able to access without problems 10/10 and the lowest price that can be found, highly recommended
after work with the seller the game is running
and I am playing right now

Everything is fine, downloaded, passed, satisfied. Game class, top seller
everything is fine, I advise the seller
everything is fine, I recommend))
Everything is fine, the account is working, the cutter started without problems! The seller is excellent, I advise!

Great seller, had questions, quickly helped!
The seller is fire, everything changes quickly, 100 out of 10
have to wait for hours to access the game because of DENUVO´s security measures, which is frustrating. However, once I am able to access the game, it runs smoothly and without any issues.
always, there were problems everything was solved
he fixed the problem with Denuvo, you just have to be patient.
account crashes, I can't download the game, only 5% succeeded, now it asks for a steam access code, the seller does not respond for a long time

I do not recommend this purchase
I had to wait, but in the end everything worked
at first it did not start because of Denuvo, but after waiting a day it still started
Initially, there were problems with the account, after which I wrote to the seller (there is no game on the account now). Without waiting for an answer, I decided to go to the seller's profile and saw that it was blocked.
upd: bug fixed
Seller fixed my issue although I had to wait a lot of time cause the seller wasn´t available to communicate with, but at least he gave me another account
I had to wait a bit, but the seller helped, if you can't wait, write to him again
the seller give me a new account after the first one dosent work
They issued another account, as there were problems with Denuvo on the original one. Not immediately, of course, but nevertheless, I'm satisfied. There were complaints, but the seller settled everything. Thank you.
good seller but have to wait
Everything works, the seller helps in case of problems with the game.