Random Steam VR key (virtual reality games)
Replenishment date:
This item has run out. Check back later or try searching other sellers
Seller

Ask a Question
Report a violation
Seller discounts
for all goods
The goods are given a discount for regular customers.
If the total amount of purchases from the tankmaster seller is more than:
Description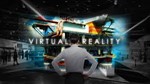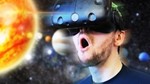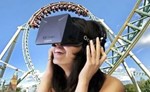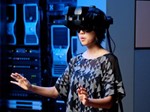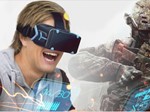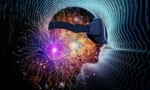 By purchasing this product, you will receive a random Steam key for the virtual reality game! There are a variety of games - from ordinary rpg games to cool simulators! Both cheap and expensive games can also drop out, some games do not have a page in the Steam store, but they can be activated with a key, downloaded and played. Which game will fall out to you is decided by luck.
Attention!!! If you do not have a helmet or virtual reality glasses, then do not buy this product! You cannot play these games without a special device! (VR helmet or glasses)
Virtual reality (VR, English virtual reality, VR, artificial reality) is a world (objects and subjects) created by technical means, transmitted to a person through his sensations: vision, hearing, smell, touch and others. Virtual reality simulates both exposure and responses to exposure. To create a convincing complex of sensations of reality, computer synthesis of properties and reactions of virtual reality is performed in real time.
Virtual reality objects usually behave close to the behavior of similar objects in material reality. The user can act on these objects in accordance with the real laws of physics (gravity, water properties, collision with objects, reflection, etc.). However, often for entertainment purposes, users of virtual worlds are allowed more than is possible in real life (for example: to fly, create any objects, etc.)
Additional Information
TO ACTIVATE THE GAME
1. Download and install STEAM client on your computer.
2. Log in to your account using your username and password or register a new one.
3. Go to the "Games" section and select "Activate on Steam ..." there.
4. Enter the activation key and click activate.
5. After that, the game will be displayed in the "Library" section, and you can download it.
6. You need a helmet or virtual reality glasses to play!
7. If during activation on Steam the message "You already have this product" appears, then you already have the game, and the key still remains working - it can be activated on any other Steam account or given to a friend.