Random Steam account Paid game guaranteed
Replenishment date: 29.05.2023
Content: text (196 symbols)
️Automatic issue of goods ✔️
Seller

Ask a Question
Report a violation
Description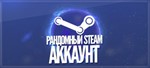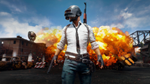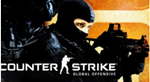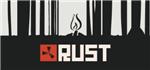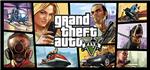 🔥After payment, you receive data from mail and from your Steam account, where at least one random paid game is activated. You can play online.🔥
Try your luck!
Just hit the BUY NOW button and test your luck!
After purchase, you are guaranteed to receive any account with at least one paid random game;
But whether the FAT ACCOUNT falls out will be decided by the FBG system!
✅On the account, inventory or balance is very often found - this is an additional bonus from us.
✅ All accounts without blocking (CT, VAC). However, we DO NOT guarantee that the Marketplace is running on your account or that you can add friends.
✅On all accounts, you can change all data, including password, mail. You can link your phone.
Possible games:
7 Days to Die
ARK: Survival Evolved
Ace of Spades
Alan Wake
Aliens Vs. Predator
American Truck Simulator
Arma 2: Operation Arrowhead
Weapon III
Assassin's Creed IV Black Flag
Assassin's Creed Unity
Batman: Arkham City GOTY
Battlefield 4 Premium
Battlefield V
BioShock Infinite
Borderlands
Borderlands 2
Call of Duty Advanced Warfare
call of Duty Black Ops
Call of duty black ops ii
Call of duty black ops iii
Call of Duty Black Ops IV
Call of Duty Ghosts
Call of Duty Modern Warfare 2
Call of Duty Modern Warfare 3
Chivalry: Medieval Warfare
Company of Heroes 2
Counter-Strike 1.6
Counter-Strike Global Offensive
Counter-Strike: Source
Crysis 2 Maximum Edition
cyberpunk 2077
DARK SOULSII
DARK SOULS III
Dark Souls: Prepare to Die Edition
Darksiders II
Dayz standalone
Dead island redtide
Dead Rising 3
Dead Pool
Death Stranding
Deus Ex: Human Revolution
devil may cry
Devil May Cry 5
DiRT 2
DiRT 3
Dirt 4
Dishonored 2
Dying Light
Empire: Total War
Endless Space 2
Euro Truck Simulator 2
FEAR 3
F1 2018
Farming Simulator 17
Farming Simulator 19
F
F
GRID 2
Garrys Mod
Goat Simulator
Grand Theft Auto IV
Grand theft auto sanadreas
Grand Theft Auto V
Grand Theft Auto Vice City
H1Z1
HITMAN 2
Hearts of iron iv
Horizon Zero Dawn Complete Edition
Emperor: Rome
Just Cause 2
Killing Floor 2
Kingdom Come: Deliverance
LA Noire
Left 4 Dead 2
MONSTER HUNTER: WORLD
Mafia II
Mafia III
Magicka
Max Payne 3
Metro 2033
Metro Exodus
Metro: Last Light
Mortal Kombat 11
Mortal Kombat Komplete Edition
Mortal Kombat X
mudrunner
NBA 2K18
NBA 2K19
Napoleon: Total War
Need For Speed Most Wanted
NieR: Automata
PAYDAY 2
PLAYERUNKNOWNS BATTLEGROUNDS
pacify
Portal 2
Prey
Pro Evolution Soccer 2019
Pro Evolution Soccer 2020
Pro Evolution Soccer 2021
Project genom
RAGE
RESIDENT EVIL 2 / BIOHAZARD RE: 2
RESIDENT EVIL 7 biohazard
Raft
Red Dead Redemption 2
Resident Evil 3
Resident Evil 5
Resident Evil 6
Rust
Saints Row IV
Saints Row: The Third
Sea of ​​Thieves
Sekiro ™: Shadows The Twice
Serious sam 3 bfe
Shadow of the Tomb Raider
Sid Meier's Civilization V
Sleeping Dogs
Sniper Elite 4
Sniper Ghost Warrior 2
Starbound
Stardew Valley
Stellaris
Stronghold 3
TEKKEN 7
Tabletop simulator
Terraria
The Crew 2
The Elder Scrolls V: Skyrim
The Evil Within 2
The Forest
The Witcher 3: Wild Hunt
Tom Clancy's Rainbow Six Siege
tomb raider
Torchlight II
Vampyr
Warhammer 40,000: Eternal Crusade
Warhammer: Vermintide 2
Warhammer® 40,000 ™: Dawn of War® II
Wolfenstein II
🎁 GIFTS:
By purchasing this product, you can get an Origin account with a random paid game for free! To do this, leave a positive review of the form: "I want a gift", after which within 72 hours we will write the data from the account in the correspondence with the seller.
Additional Information
📌Instructions for entering and changing account data:
1) Go to mail and account;
2) Go to the account settings section and click "Change contact email address" and send the access code to change the data;
3) Enter the received mail, copy the code and paste it into the Steam window;
4) Click change "Contact email", enter your email and click send code;
5) Go to your mail, copy the code and paste it into the previous window;
6) Then click "Change password", follow the same procedure with the code (the code will already be sent to your mail), come up with a password, enter it twice;
7) At the top right, click the "About account" button, then find the "link phone" button. More detailed here:
http://store.steampowered.com/promotion/twofactor?l=russian
;
8) Go back to the mail you received and delete all emails from Steam (it is better to use the search in the mail), be sure to delete them from the basket as well;
More details with screenshots FAQ:
http://helpmegame.ru
Other goods:
https://wmcentre.net/seller.php?ids=266567
Agreement:
• Attempts to deceive will be recorded and reported to the administration. All disputes will be resolved only if the buyer provides a video of the purchase of the goods.
• Accounts are not guaranteed. If you have successfully logged into your account, it can no longer be exchanged / returned.
• In the event of force majeure situations with your account (return, theft, restrictions on the purchase / exchange, etc.), you have no claims to us.
• All problems are considered only in cases where the description of this product does not match. In all other cases, the seller and the buyer solves the problem only through the administrator of the trading platform.
Thanks, everything is fine!)

The account received a Kazakh one with a small balance that can be replenished, which is a huge plus at the moment. The game is so-so, but I did not count on more.
I want a present
ak without bans game 4 bayonets well, such a thing) and so everything is ok random great
ps i want a gift
good account got crysis 2 maximum edition

I want a present
Dali tomb raider
All good, thanks
I want a gift

cheap account!

I mean it can't get any lower.


I want a present
Account worth the money, was pleasantly surprised
this works great
I want a gift


Everything is honest and fast, I recommend!
I want a present!