Study in the form of fairy tales, 7 main fears of children
Replenishment date: 19.05.2023
Content: Fairy tale elaboration, 7 basic fears.pdf (5.11 MB)
️Automatic issue of goods ✔️
Seller

Ask a Question
Report a violation
Description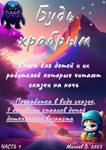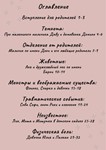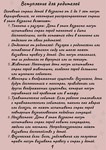 The book is in Russian, for children under 10 years old.
Introduction for Parents
1 Darkness and separation: Children at this age may
be afraid of the dark and be
restless when left alone in a room or
apart from their parents.
2 Separation from parents: Separation from parents or
abandonment in kindergarten or school can
cause anxiety in children. They may fear
that their parents won't come back or will leave them.
3 Animals: Some children may experience
fear of animals, especially large ones
or noisy dogs.
4 Monsters And Imaginary Creatures: Perhaps Children
will worry about monsters, ghosts or
other imaginary beings that may
hiding under a bed or in a closet.
5 Traumatic events: If the child experienced
with traumatic events such as an accident
or illness, he may be afraid of
reoccurrence of such situations.
6 Unknown: Children this age may
be afraid of new situations
people or places. Unpredictability can
cause anxiety in children.
7 Physical pain: Pain, disease, or getting
injuries can cause anxiety and fear in children.
Additional Information
Table of contents
Introduction for Parents 1-3
Darkness:
About the little boy Davout and the brownie Domino 4-6
Separation from parents:
A boy named Denis and his loving parents 7-9
Animals:
Anya and a friendly dog ​​named
Barney 10-14
Monsters and imaginary creatures:
Flinx, Sparkle and Girls 15-18
Traumatic events:
Sophie the owl, Ricky the raccoon and fawn 19-24
Unknown:
Lin, Misha and Mishutka in kindergarten 25-28
physical pain:
Girl Julia and Palkan 29-32