Profitable Cobra V3 System
Replenishment date: 09.01.2011
Content: cobra_v3.zip (1.92 MB)
️Automatic issue of goods ✔️
Seller

Report a violation
Seller discounts
for all goods
The goods are given a discount for regular customers.
If the total amount of purchases from a FOREX-LUX ™ seller is more than:
Description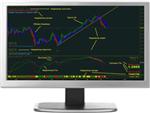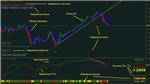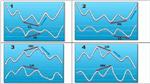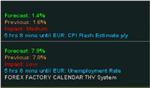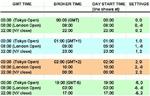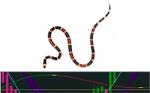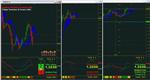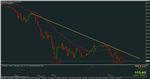 Introducing an updated version of the acclaimed and profitable Cobra series system!
Improving a good (V2 version) is not easy, but for us nothing is impossible. The result is a clear and functional chart with rules that allow for relative safe trades and early entries. I got about 70-80% of winning trades, but this result depends on the trading skills of each trader.

The Cobra V3 is not a click and forget system, nor is it the Holy Grail. Like any other system, it requires good Forex skills and knowledge of basic techniques, coupled with good capital management.

The Trix indicator is the heart of the system, it shows us ahead of time possible trend changes by crossing the fast and slow Trix lines. This indicator gives the following warning signs:
Bear Cross or Bull Cross - when the fast Trix line crosses the zero level.
Analyze Sell or Analyze Buy (analytical sell or buy) - at the intersection of the fast and slow Trix lines.
Analyze Exit - not visible here, but shown in yellow above Analyze Sell when changing the color of the fast Trix line.

These signals also have voice support, but by default it is disabled and you should only enable it on the selected chart. These are not buy, sell or exit signals, they only draw your attention to the request to analyze the situation.
The system consists of a main graph and an auxiliary analysis graph! Installed on different windows!
All indicator settings are in the archive!
Additional Information
For your positive feedback BONUS (cool indicator)!
The real broker on which I test all my systems is Exness, which has no requotes and instant withdrawals. Everyone who will register using my link
http://exness.com/a/6329
receive UNTIME assistance in the operation of the system and DO NOT REFRESH 2 indicators as a gift!