Reins of the Black Drake
Replenishment date: 13.09.2016
Manual issue of goods
You may need to contact the seller to receive the item. Carefully read the terms of delivery specified in the product description
Seller

Ask a Question
Report a violation
Description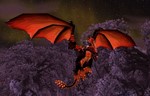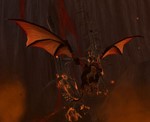 Conditions for obtaining mount Black Dragon:

- You pay for the goods by choosing a suitable payment method;
- After payment, you need to contact the operator in a convenient way and report: verification code or account number, nickname of your character and server, your mobile phone number;
- For the duration of the raid, we need to independently control your character, so we need a login and password from your account. We GUARANTEE the safety of ALL your account property. We will use your account only for the intended purpose to receive the mount and only at the agreed time. If you do not want to transfer your account, then the cost of the mount increases by 50% and then you yourself will play for your character during the raid;
- We carry out all the necessary actions for your character to get this beautiful mount;
- Provided that your account has a character 80lvl +

Lead time: 1 day.