POSTAL 2 | GOG ACCOUNT | CHANGE DATA 🛡️
Replenishment date: 13.05.2022
Content: text (38 symbols)
️Automatic issue of goods ✔️
Seller

Ask a Question
Report a violation
Seller discounts
for all goods
The goods are given a discount for regular customers.
If the total amount of purchases from the seller kostet624 more than:
Description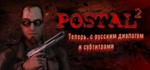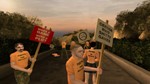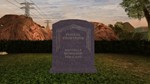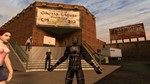 💥 Immediately after paying for the goods, you will receive an account on the GOG platform with the top game POSTAL 2 and a COMPLETE CHANGE OF DATA!

And also:

✅ Access to the Co-op game, if it is present in the game (Online fully available!)

✅ Lifetime guarantee on account performance.

✅ XNUMX/XNUMX support.

✅ Type data: "login, password, answer to a secret question"

✅ Data from mail (they are identical to data from the account)

✅ Ability to change mail to your own (if there is no other GOG account on it)
💥 Live the life of Dude for a week, the most ordinary person doing the most ordinary things. It would seem that what could go wrong during the purchase of milk, the belated return of the book to the library and getting the autograph of Gary Coleman?
Blast, shred and piss as you seek adventure in the satirical world of Postal 2, a game full of dark humor. Meet the bad mascot Crotchi, visit Dave's uncle at his besieged religious fanatics base, fight the Taliban living in the sewers, and don't let homosexual rednecks, corrupt cops and rabid elephants break the main character's point. Explore open spaces inhabited by humans with amazingly unpredictable artificial intelligence. Enlist the help of Champ, the Dude's half-true pit bull. Use an arsenal of various weapons ranging from a simple shovel to a funny grenade launcher.
Set dogs on enemies! Use cats as mufflers! Pour urine and gasoline on everything and everyone! Your dark dreams come true!
Additional Information
In connection with the increasing incidence of fraud, in order to make claims, we kindly ask you to record a video of the process of purchasing a product, the video must include: the moment of payment for the product, verification of the product after payment (login to your account with the specified data).
Everything should be in one video, without editing and gluing. Date and time of recording must be clearly visible in the frame.