💜PURCHASE PS4/PS5 GAME❗ REFILL PSN WALLET Türkiye
Replenishment date: 16.10.2023
Manual issue of goods
You may need to contact the seller to receive the item. Carefully read the terms of delivery specified in the product description
Seller

Report a violation
Seller discounts
for all goods
The goods are given a discount for regular customers.
If the total amount of purchases from the seller nikitrik is more than:
Description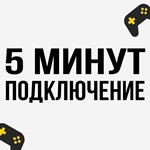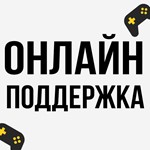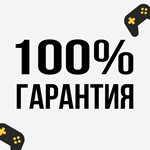 ✅ I will design the game of any GAME/DLC on YOUR Turkish PS4/PS5 account.
NOT FOR RENT! NOT ALL SCHEMES P3 / P2 / P1, etc.
No need to wait 5 days for an account!
❗️ Attention! This is a payment for your basket of games / DLC for the required amount of lira, and not a wallet replenishment! Topping up your wallet in the Turkish PS Store is a long and difficult task!
💯 For payment, I advise you to choose the LAVA service - the commission here is significantly lower! 💯
❗️ No Turkish account? Let me help you create it
https://wmcentre.net/item/turetskiy-akkaunt-dlya-playstation-psn-ps4-ps5-3693441
❗️ Need a PS Plus subscription? Search here 👉
https://wmcentre.net/item/ps-plus-essential-extra-deluxe-1-12-mes-turtsiya-3693618
✅ Why contact me?
1. I live in Turkey
2. Personal Turkish bank card (definitely will not be blocked!)
3. I respond promptly
4. Reasonable price
✅ How to purchase the game?
0) Find the desired product(s) in the PS Store and add to cart
1) Select the amount of Lira based on the amount of the basket
2) Make a payment by choosing a convenient method
3) On the page where you will be transferred after payment, you need to inform the seller at the bottom of the unique code (which you received after payment), the username and password for your Turkish account (If you don't have an account, I'll help you create it).
4) Wait for the execution of the order
5) When the seller informs that the order has been completed, log in to your Turkish account, find the game in the "Library" and download it. (You will be able to play on your main account, prizes and achievements will be there too!)
7) Confirm the order and leave a nice review

⏳Average order lead time - 5-10 minutes, depending on the queue (But no more than 24 hours from the moment the data is provided)⌛️

❓ Still have questions? Chat above!
Additional Information
⏰ Ordering takes place within 5-10 minutes after the data is provided.
Working day from 10:00 to 22:00 Moscow time, if the payment was made at night, then wait until the morning and I will do everything for you!!!
💵 We issue a refund with a deduction of 20% of the purchase amount (in cases where the problem is not on our part)
Everything is fine! Thank you
Great seller! Everything is fast and without any questions!
Krasava, everything is fast and clear, AS ALWAYS! I only order from this seller
yeah)) the seller is beautiful, I definitely recommend +rep
super) 10 minutes and no problems
Everything is fine, the goods are on the account, the seller helped with everything