Letterheads (Autocomplete via Excel)
Replenishment date: 08.12.2014
Content: 1.zip (1.7 MB)
️Automatic issue of goods ✔️
Seller

Ask a Question
Report a violation
Description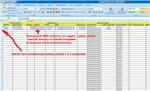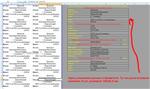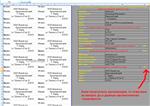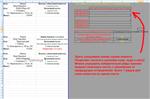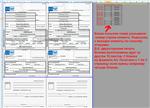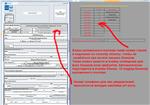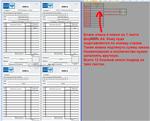 Excel file for automatic filling of postage forms.

We fill in the client's data into the line:
- FULL NAME
- Where to send
- The amount of the order in numbers, kopecks separated by commas (the amount in words will be automatically substituted into the forms)
- Cash on delivery or not and method of sending 1st class or parcel.
- Your data (filled in once)

We indicate the client's line number and the forms are ready.

You can print the following forms and labels on your parcel:
1) Form of parcel f116 (for double-sided printing) - from 1 to 10 forms.
2) Form of cash on delivery ф112ЭП - from 1 to 10 forms.
3) Descriptions of investments f107 with the substitution of the order amount and to whom we send - from 1 to 14 forms.
4) Stickers from anyone in the size of 105x42.4 mm. - 14 pcs. on one A4 sheet
5) Stickers To and the method of sending (i.e. value and cash on delivery) in the size of 105x42.4 mm. - 7 clients on one A4 sheet.

All forms have been updated to the latest changes at the Russian Post.
Allows you to automate the filling of postage forms to a minimum (I use it myself), as well as print labels on mailings (so as not to write manually). Where to buy stickers will be indicated in the file after purchase.
The file does not use macros, only formulas. When transferred to other computers, the file worked without problems.
Additional Information
Forms in file:
ф116 parcel form
f112ЭП form of cash on delivery
f107 Inventory attachment
postage stickers