👔 Office 2021 Pro Plus ⚡ 100% Online Activation
Replenishment date: 01.12.2022
Content: text (29 symbols)
Seller

Ask a Question
Report a violation
Seller discounts
for all goods
The goods are given a discount for regular customers.
If the total amount of purchases from the LightKeyStore seller is more than:
Description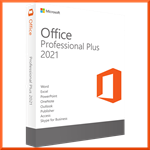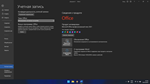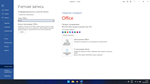 🆘 If you have any questions - you can contact the seller's contacts or write to the chat, or correspondence with the seller!
🙏 We look forward to your feedback!
🤓 We are always online!
💳 To pay with a bank card WITHOUT COMMISSIONS, choose the payment method ENOT

✅ In order to activate the already installed Microsoft Office 2021 Pro Plus - just enter the purchased key when prompted, or in the account settings, click "Change license"

📥 In order to download and install Microsoft Office 2021 Pro Plus - click the "Instructions" button on the purchase page. The link to the purchase page will be in the letter with the key after payment.
Includes full versions:
📦Microsoft Word 2021
📦Microsoft Excel 2021
📦Microsoft Access 2021
📦Microsoft PowerPoint 2021
📦Microsoft Publisher 2021
✅ works with Microsoft Teams
ℹ️ compatible with Skype for Business
⚠️ Perpetual use license on one local copy of Microsoft Office Pro Plus 2021.
⚠️ This is not a subscription.
⚠️ No monthly or yearly recurring payments.
⚠️ NOT FOR macOS
⚠️ Requires Windows 10 or Windows 11
System requirements:
⚙️ Processor: 1,6 gigahertz (GHz) or faster processor
⚙️ Operating system: Windows 10 or Windows 11 Pro, Home or Enterprise or Windows Server 2019 or Windows Server 2022.
⚙️ Memory: 4 GB RAM (64-bit), 2 GB RAM (32-bit)
⚙️ Hard Disk Space: 4,0 GB of free disk space
⚙️ Display: 1280 × 768 resolution
⚙️ Graphics: Graphics hardware acceleration requires a DirectX 10 graphics card.
⚙️ Browser: current version of Microsoft Edge, Internet Explorer, Chrome or Firefox.
⚙️ Additional requirements: Internet connection requires an Internet connection.
Activated the third time after changing the key
Everything is great! Activated.
The key is activated online! Thank you!
Instant receipt of the key. Instant activation, without dancing with a tambourine. I recommend the seller.
The key activates online. I recommend
everything is fast and clear, activation works, thanks :)
Everything is fine, the seller is the best, explained everything and helped)
Everything is fine, everyone prompted, told. Activation is fast
Everything activated perfectly
Great seller! The key did not fit at first, but they quickly changed everything and everything was activated !!! I recommend!
The office was activated successfully, excellent seller, I advise everyone!
Distributor downloaded. Installed. Activated.
All perfectly!
Activation works!
Thank you seller!
All super 10 out of 10!!!!!
The office was activated without any problems over the Network. Works flawlessly for several weeks. Thank you seller.
As always clearly, quickly qualitatively
Given: legal Win11Pro and legal family Office 365, whose license has expired.
Purchased: Key for Office 2021 Pro Plus.
Done: uninstalled Office 365, installed Office 2021 Pro Plus (the link to the installation image was offered upon purchase), entered the key in the suggested field when Word started.
Result: everything works, no problems have been noticed yet. For example, Word shows the history of previously (in Office365) edited files and traditionally offers to continue editing from where it left off.
Yes, I also had to specify the path to the directory with the templates: menu File> Options> Save, there is the desired address in the "Location of default personal templates" field.
The key was activated immediately.
Everything went well, everything works.
Downloaded, installed, activated.
The seller is just a bomb, I recommend, lightning fast support, the best !!!
Everything is great! Activated by key immediately and without problems. Thanks to
Thank you, activated immediately!
Activation was successful, thank you!
Activated the first time. I recommend.