O&O Defrag 22 Professional perpetual license
Replenishment date: 15.07.2022
Content: text (154 characters)
️Automatic issue of goods ✔️
Seller

Ask a Question
Report a violation
Description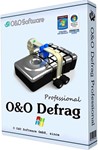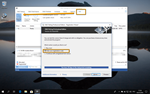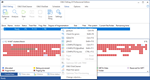 After payment, you will receive a perpetual O&O Defrag 22 Professional license.
The license is presented in the form of registration data (Name, Firma / Company, Seriennummer / Serial Number).
Installation:
Download the program and install it on your computer, activating the license with the received data.
O & ODefrag Professional 22.0.2284 for Windows 32-bit (24.1 MB)
Download:
https://dl5.oo-software.com/files/oodefrag22/220/OODefrag22ProfessionalEnu.exe
O&O Defrag Professional 22.0.2284 for Windows 64-bit (28.4 MB)
https://dl5.oo-software.com/files/oodefrag22/220/OODefrag22Professional64Enu.exe
After installing the program, register in the Info> Register now> Enter your registration code.
Enter the received Seriennummer in the Serial # field and use your email for the Name and Company (Firma) values ​​to activate the license.
The license is provided for 1 computer.
Supported systems: Windows 10, Windows 8.1, Windows 7 and Vista.
Additional Information
The program maximizes the speed of your computer, extends the life of hard drives and provides effective data protection
O&O Defrag improves system performance and also detects junk files taking up disk space using the integrated O&O DiskStat tool. The product is compatible with all modern Windows versions.
The functionality of the O&O Defrag 22 has been significantly expanded. The program can now detect more objects that slow down system performance and are not affected by standard defragmentation. O&O Defrag 22 has a simplified and streamlined user interface that allows you to easily perform various actions. The new integrated tool DiskStat shows exactly what the disk space is using. This information summary helps you identify and remove unnecessary files.
The new version has received an improved high contrast mode to make it easier to recognize objects on the screen. Variable screen resolutions are also acceptable when using O&O Defrag 22.
Even in the era of solid state drives (SSD), regular system maintenance and optimization is key. O&O Defrag 22 not only applies TRIM optimization, but also helps free up space with a few mouse clicks, or automatically at a specified time.
O&O Defrag 22 also provides virtual machine optimization. The product defragments the virtual machine and files on the host system to ensure optimal virtual machine performance.