New Steam account (Region Kazakhstan/Full access)
Replenishment date: 04.10.2022
Content: text (216 symbols)
️Automatic issue of goods ✔️
Seller

Ask a Question
Report a violation
Seller discounts
for all goods
The goods are given a discount for regular customers.
If the total amount of purchases from a Teodot seller is more than:
Description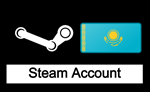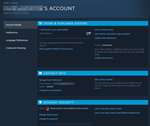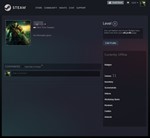 Additional Information
⭐️ Q&A ⭐️
(1) Do I need to use a VPN?
💡No, these accounts don't need a VPN
(2) Can I link (Family Library Sharing) my Steam account to my Kazakhstan Steam account?
💡Yes. If you have an existing account, you can link it to your Kazakhstani Steam account. All games on both accounts will be available without switching accounts.
(3) How do I top up money on Steam?
💡Kazakh bank card
💡Steam Wallet Card with activation support in Kazakhstan.
💡After $5 deposit, you can buy Steam items on third-party sites, for example "TF2 keys" and sell them on the Market
💡🔴Kazakhstani account cannot be funded via PayPal!
everything works everything super dressing full access the region can not take a steam bath and buy games that are not available in the Russian Federation and at a bargain price, but be careful, the games, most likely due to the difference in price, can only be launched from this account, it happened to me with bf2042 and the seller is cool thanks