Need for Speed ​​Unbound+Account+Warranty❤️EA App
Replenishment date: 23.11.2022
Content: text (876 symbols)
️Automatic issue of goods ✔️
Seller

Ask a Question
Report a violation
Seller discounts
for all goods
The goods are given a discount for regular customers.
If the total amount of purchases from a Voronpb seller is more than:
Description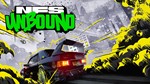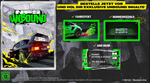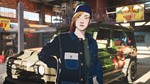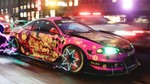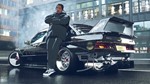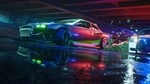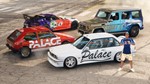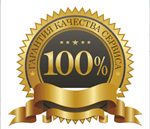 INSTANT AUTOMATIC ISSUANCE OF GOODS 24/7 Region Free/Global (You can play in any country) Origin/ EA app!

● Immediately after payment you get access to a shared account: Need for Speed™ Unbound Palace Edition
● After purchase, you will receive simple activation instructions.
● Activation gives you the opportunity to play an unlimited amount of time (following the instructions).
● The cost of the game is several times lower than in the official store Origin / EA app .
● You activate the game yourself, without third-party activator programs.
● Origin account data with Need for Speed: Unbound for offline play, the account is shared, and all saves will be stored on your PC, no one will disturb you during the game.
IMPORTANT INFORMATION:

● You can safely change Origin accounts among themselves, ie. You don't have to ask for the code every time.
● Play after installation is possible only in offline mode.
● Change of data on the account is prohibited.
● The product is not suitable for playing through cloud services: PlayKey / GeForce NOW and others.
YOU WILL GET BONUSES AFTER PURCHASE IN THE FORM OF DIFFERENT PLEASANT FEATURES!

● There may be other PAID games on the account (randomly on each account), they come as a bonus for free!
● For a positive review, you will receive a gift certificate (cashback) for other purchases.
● We give you a Promo code for a discount of -3% EEF1A512BF2F4F82
SUPPORT:
TECHNICAL USER SUPPORT - LIFETIME! You can always write to us and we will resolve all issues
● Our ACCOUNTS are personal (legally purchased) no one will change the password and take away your account, your saves will not be lost!
We always have ACTIVATIONS. You pay not only for activation, but also for Service, Support, Warranty! We have been working for 7 years!!!
Experienced technical support will always help to solve the problems!
Additional Information
Need for Speed™ Unbound Palace Edition exclusive Palace content including:
4 incredible new modified cars**:
2020 Mercedes-AMG GT Black Series
VW Mk1 Golf Gti 1976
BMW E30 M3 1988
Mercedes-AMG G 63 2017
Palace driving effects
Palace license plate and stickers
Pose and Palace banner
Palace clothing set 20 pieces
And the unique Unbound pre-order content:
driving effect
License plate
Banner and sticker
$150 cash (Multiplayer only)