💯⚡ MORTAL KOMBAT 1 PREMIUM STEAM NO QUEUE
Replenishment date: 15.09.2023
Content: text (1031 characters)
️Automatic issue of goods ✔️
Seller

Ask a Question
Report a violation
Seller discounts
for all goods
The goods are given a discount for regular customers.
If the total purchases from the GamesLover seller are greater than:
Description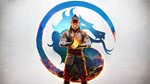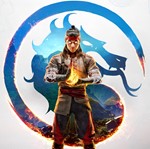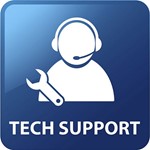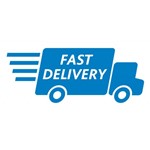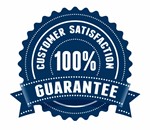 🔥 MORE THAN 30 PAYMENT METHODS. CHOOSE THE MOST CONVENIENT FOR YOU🔥

ACCOUNT OF THE GLOBAL VERSION (POSSIBLE TO PLAY FROM RUSSIA)!!!

⚡WE ALWAYS HAVE ACTIVATION YOU WILL NOT HAVE TO WAIT FOR YOUR TURN⚡
✅ When buying a product, you get access to an account with the game (the account is shared, this will not affect your gameplay);
✅ It is possible to play only in offline mode (offline);
✅ Access to the account is not limited in time.
✅You can easily use your personal Steam account
✅ Activation takes place without third-party programs and without a queue (we always have activations);
✅ Access is yours forever
✅ The game was purchased through the official store, which guarantees its constant availability;
✅ All DLCs are available on the account;
✅ Support 14/7; If you have any questions write me I will be happy to help
REVIEWS AND MORE PRODUCTS->
https://wmcentre.net/seller/gameslover-975862
❗Data on the account cannot be changed;
❗If the product did not suit you for any technical characteristics or you did not like the game, then no claims are accepted;
❗It is forbidden to activate the game on other devices if it has already been activated on one. It is also forbidden to transfer data to other people.
❗If you have problems, do not rush to leave a negative review, write to support and you will be answered as soon as possible;
Additional Information
✅ ACTIVATION:

1. We go to Steam with the login and password that you received
2. Download and install the game from Steam.
3. In Steam, in the upper left corner, click the menu (steam), set offline mode
4. Turn on the game
5. Play
He is a perfect seller you should buy from him, trusted and fast response!
solves problems very quickly
the account keep disconnecting!!, also you cant play the game offline, there is error below :
Currently your game purchase cannot be re-validated successfully, please wait 24 hours and try again.
Update 1: same issue after the seller contact me, please fix the issue or refund me
update2: the seller fix the issue , not last time i will buy for him, Thank you